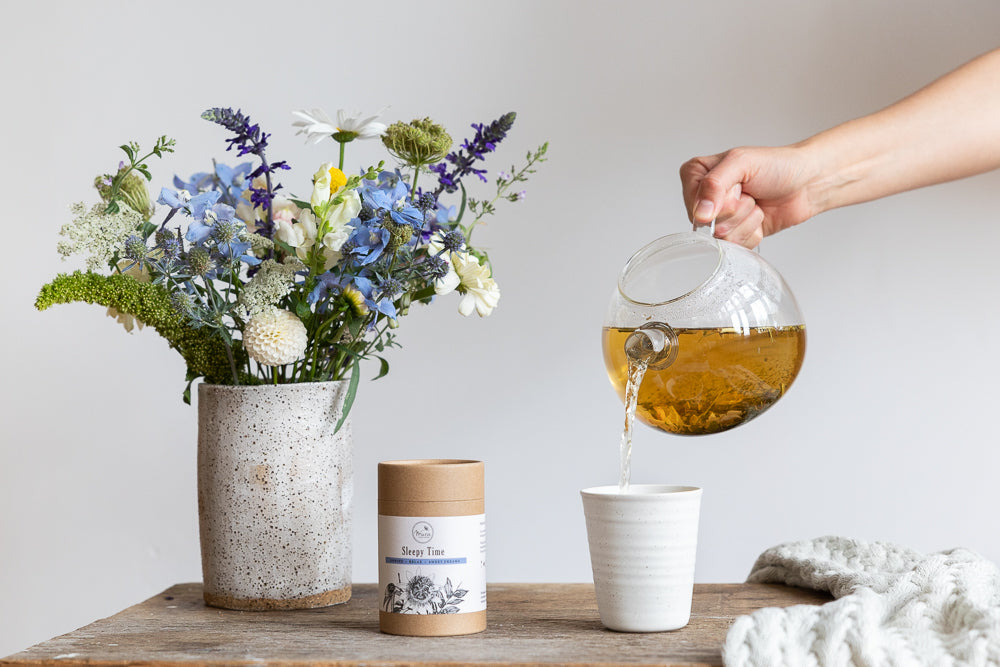 The perfect tea to help you drift off to sleep
A soothing Organic Sleep Tea that's a gentle yet powerful way to help quiet your mind and relax your body
Shop Sleep Tea
Browse our range of digestive teas
"Made with the utmost respect for Mother Nature, the whole Mura range uses only the highest quality & carefully sourced ingredients."
Nataša, Founder & Naturopath
"If you're looking for pure, clean organic products made with expertise and loving care, Nataša makes them. She has a vast knowledge of herbs and the highest integrity in the production of her small batches of teas and other goods. I've been drinking her teas for many years now, and they are beautiful, precious and nurturing. Her hand sanitiser is fabulous as it smells great, doesn't dry your hands and is completely non-toxic. In providing these high quality goods, Nataša is providing goods as they all should be - organic, fresh, health-promoting, quality, intelligent, beautiful and with biodegradable packaging. Given all this, they cannot be compared with anything at the supermarket. May your life be enhanced by the goodness she brings!"
Dr Suzanne Moss - Artist
Organic

We only use the finest
natural ingredients.

Recyclable

All packaging is recyclable and eco conscious.

Cruelty-Free

Our entire collection is vegan and cruelty free.

Hand Blended

All of our products are made in small batches for quality control.
We acknowledge Indigenous people and communities as the traditional custodians of this land.
We work and reside on the land of the Ngunnawal people and pay our respect to their elders past, present and future.