Regular price
Sale price
$24.00 AUD
Unit price
per
Sale
Sold out
Our organic tea for detoxing is all you need for your entire body cleanse.
These carefully selected herbs support your body's natural detoxification process.
Add it to your regime any time of the year to help eliminate and cleanse accumulated toxins and is helpful for weight loss and a clearer complexion.
The herbs in this blend support your cleansing systems: lymphatics, liver, kidneys, bowels, and skin. You'll feel rejuvenated, refreshed, and lighter.
Hand-blended, loose-leaf tea by naturopath Nataša Zaric
Made in Canberra
Packaged in biodegradable cardboard and cellulose-based natural cellophane
Available in 60g
Share
Ingredients

All Certified Organic Ingredients: Dandelion Root, Burdock, Lemon Peel, Lemon Verbena, Liquorice Root, Red Clover, Rhubarb, St. Mary's Thistle, Nettle Leaf, Calendula, Coriander Leaf and Fennel Seed.
How to Prepare

Use 1 teaspoon of tea for 1 cup of boiling water.
Steep for 3-6 minutes.
Add lemon and/or sweetener of your choice if desired.
Same tea can be used up to 3 times.
Shipping

We are shipping orders in 1 to 2 working days.  Express orders placed by 1pm AEST are sent same day. Once your order has shipped, it will arrive in 2 to 7 days depending on your destination.

For more details, read our Shipping Policy
View full details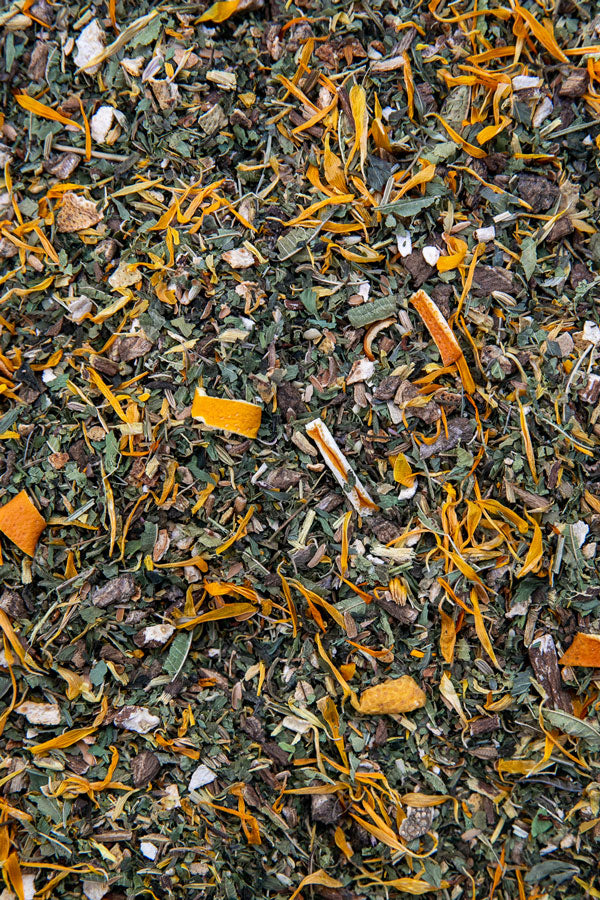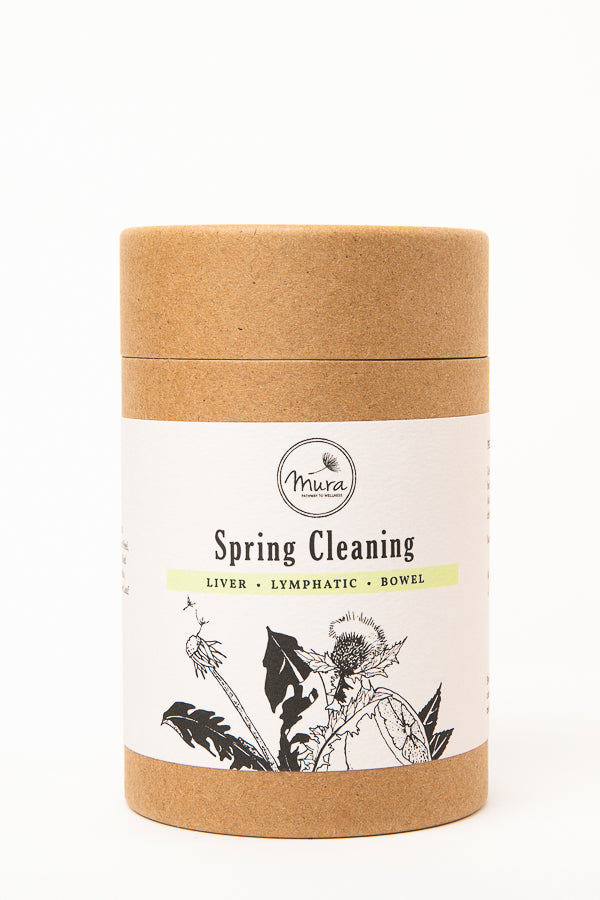 Detox Tea: Frequently Asked Questions
What is detox tea good for?

An effective herbal detoxifier will support all your systems of elimination, including lymphatics, liver, kidneys, bowels, and skin.

This cleansing tea gently supports all five systems to work optimally, so you'll have more energy, less sluggishness and healthier digestion.

Dandelion Root is excellent for supporting digestion and optimising liver function. If you've gone a little too heavy on the high-fat meals, this bitter herb can support you.

Burdock helps to improve circulation to the skin and lymphatic system. Rich in antioxidants, this root herb is traditionally used to purify the blood of toxins, leading to a better immune system and complexion.

Lemon Peel is incredibly high in antioxidants and vitamin C. It's great for supporting the digestive system to eliminate waste and is thought to be protective against cancer. Organic lemon peel provides a fresh flavour for this cleansing blend.

Lemon Verbena is a shrub with a lemon-like scent. It's antioxidant, anti-inflammatory and helps to neutralise the effect of free radicals in the body.

Liquorice Root is a naturally sweet anti-inflammatory. It supports the kidneys and lungs to effectively eliminate toxins, while also calming the digestive system.

Red Clover supports the lymphatic system and the liver to clear toxins. A pretty pink flower, it's often used for inflammatory skin conditions such as eczema or psoriasis.

Rhubarb is famous for its inclusion in desserts, but it has many therapeutic effects too! Rhubarb is a natural laxative, aiding in constipation. It's an anti-inflammatory for the liver and kidneys, as well as supporting good blood circulation.

St. Mary's Thistle is the queen of liver herbs. This spiky purple plant protects the liver and helps to restore optimum function. It's the go-to herb after a night of alcohol, fatty meals or rich desserts.

Nettle Leaf is rich in iron and other minerals that nourish the blood. At the same time, this herb is traditionally used to cleanse the blood and support the kidneys with effective elimination. Nettle also supports the liver and works well alongside other liver supportive herbs.

Calendula supports the lymphatic system, making it perfect for treatment and recovery from infections. It can also protect the liver and gallbladder, making it an ideal addition to this blend.

Coriander Leaf is rich in antioxidants, helping your body to fight free radicals. It can help to balance blood sugar, reduce inflammation and eliminate undesirable waste from your whole system.

Fennel Seed is a gentle digestive tonic that calms bloating and flatulence. Fennel's distinctive sweet taste is great for freshening the breath and supporting healthy digestion.
Is detox tea okay to drink daily?

Detox tea is safe to drink during periods of time when your body requires extra support.

We don't recommend this as a daily tea for a person with loose bowel movements, due to its slight laxative effect.

Use caution in pregnancy, as this tea contains burdock root which is not recommended in large amounts.
When should I drink detox tea?

Tea for detoxing is ideally consumed 30 minutes before a meal. You can also drink it after indulging in a rich meal or an alcoholic drink.
Can detox tea help with weight loss?

Our carefully blended detox tea can assist with regulating blood sugar and supporting healthy liver and digestive function. These things can help to promote weight loss.

Detox tea for weight loss should be used in conjunction with a healthy diet and exercise.

The laxative effect of detox tea, when consumed in larger quantities, can lead to some weight loss. This is not a recommended way to reduce weight.
Organic

We only use the finest
natural ingredients.

Recyclable

All packaging is recyclable and eco conscious.

Cruelty Free

Our entire collection is vegan and cruelty free.

Hand Blended

All of our products are made in small batches for quality control.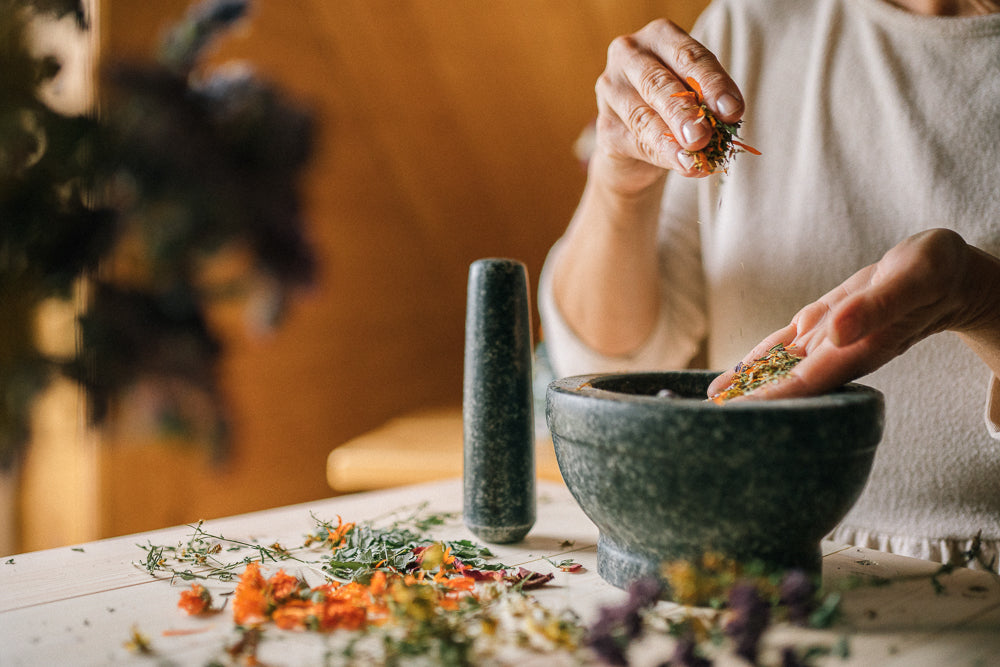 Organic ingredients
We always choose the finest natural ingredients, then expertly blend them to benefit your overall wellness.
You will never find fillers, flavour enchanchers, artificial colours and sweeteners in our products.