Regular price
Sale price
$44.00 AUD
Unit price
per
Sale
Sold out
This organic super greens powder consists of carefully combined nutritional super foods, antioxidants and liver-supporting herbs, providing a multitude of benefits for your body.
It's not overly loaded with ingredients, retaining a high concentration of beneficial nutrients.
Enjoy daily to promote rejuvenation and nourishment, while detoxifying the body and boosting your immunity.
Hand-blended superfood powder by naturopath Nataša Zaric
Made in Canberra
Packed in biodegradable packaging
Available in 130g
Share
Ingredients

All Certified Organic Ingredients: Wheatgrass (20%), Barley Grass (10%), Broccoli (10%), Nettle Leaf (10%), Spinach (10%), Spirulina (10%), Chlorella (5%), Matcha (5%), Moringa (5%), Turmeric (5%), St. Mary's Thistle (3%), Broccoli sprouts (2%), Coriander seed (2%), Lemon Peel (2%) and Stevia (1%).
How To Prepare

Mix 1 heaped teaspoon of powder in 200-300 ml water, juice or smoothie.
Enjoy once or twice a day.
Shipping

We are shipping orders in 1 to 2 working days.  Express orders placed by 1pm AEST are sent same day. Once your order has shipped, it will arrive in 2 to 7 days depending on your destination.

For more details, read our Shipping Policy
View full details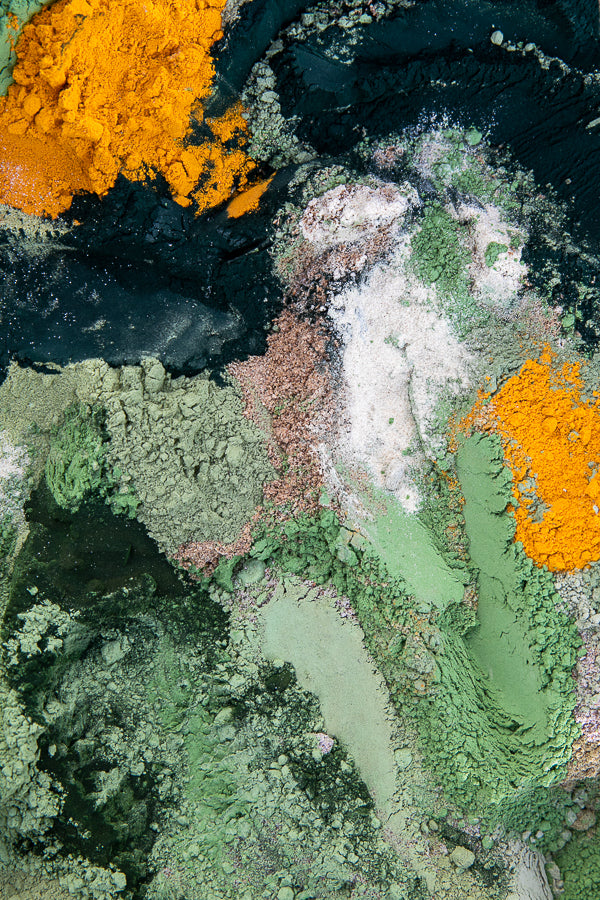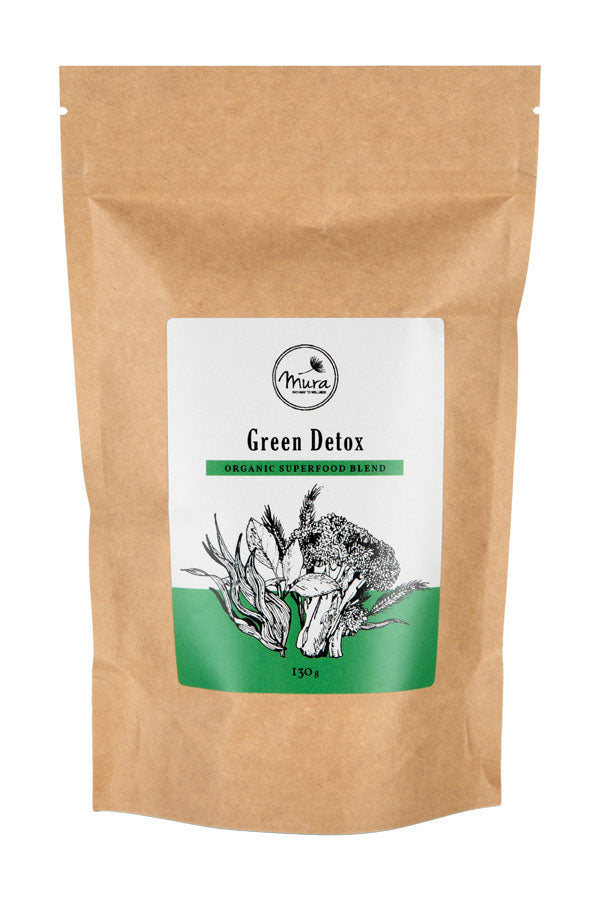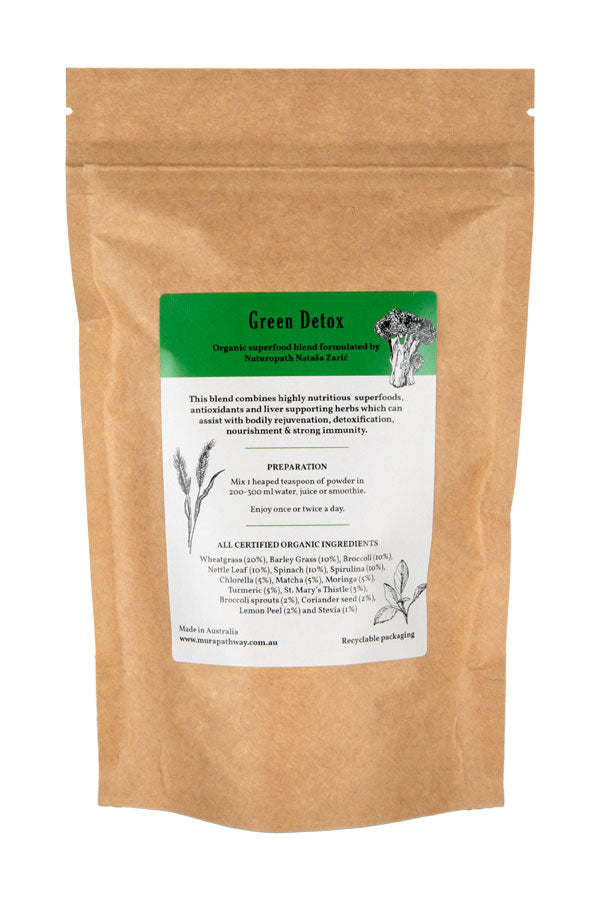 Organic Super Greens Powder: Frequently Asked Questions
Are organic super greens powder good for you?

Yes, organic super greens are incredibly good for you! This greens detox powder is packed with superstar ingredients that help cleanse your body, whilst at the same time supporting the liver and providing a boost to your immunity.

Wheatgrass is a superfood packed with vitamins and nutrients that help with the detoxification process through eliminating toxins and improving your metabolism. It also provides an added boost of energy!

Barley Grass is a term used to refer to the leaves of the barley grain plant. A superfood, barley grass may help in promoting weight loss, balancing your blood sugar levels and supporting your heart.

Broccoli is a cruciferous vegetable rich in antioxidants, vitamins A, C, and K, and minerals, including phosphorous and calcium. All of these properties make broccoli a powerful force in helping to improve immunity and bone health. Its high fibre content also makes it a great ingredient in aiding digestion.

Nettle leaf is a herb that contains large quantities of minerals like iron, calcium, and magnesium, which help to support sore muscles and joints. Being a mild diuretic, it also has significant detoxifying effects on the body, whilst reducing inflammation.

Spinach is a leafy green vegetable associated with preventing the development of disease in the body. This is because spinach has high levels of zeaxanthin and carotenoids which help to remove free radicals. As a source of zinc, vitamin A, and magnesium, spinach is also associated with reduced stress and the ability to strengthen your immune system.

Spirulina is a type of algae rich in benefits. Phycocyanin, the active compound in spirulina, has strong antioxidant and anti-inflammatory properties making it an ingredient that can play a role in preventing the development of diseases. It also contains tryptophan, an amino acid that increases the amount of serotonin in the brain, making it helpful in regulating mood-related symptoms.

Chlorella is also a type of algae rich in nutrients such as B12, iron and vitamin C, making it a superfood that enhances the immune system. Its high antioxidant levels can also provide support against chronic disease, and its ability to bind to heavy metals supports the body during the detoxification process.

Matcha is high in natural antioxidants, preventing cell damage and reducing the risk of chronic disease. Like green tea, matcha is also helpful for weight loss, whilst providing benefits such as protecting your heart and liver function.

Moringa is a plant that is rich in antioxidants, vitamins, and minerals including A, B6, C, iron, and magnesium. One antioxidant in particular, quercetin, has been found to reduce inflammation and protect heart health. Moringa also contains large quantities of polyphenols, which help to protect the liver by reversing oxidation.

Turmeric is a powerful anti-inflammatory and antioxidant that enhances liver function and supports good digestion. It's a warming spice that can assist with arthritis, liver, heart and skin health.

St Mary's Thistle is a liver and brain-protecting herb with antioxidant and anti-inflammatory properties due to the main active compound, silymarin. Not only can it prevent age-related decline, but it can also help detoxify and decrease inflammation in the skin.

Broccoli sprouts are young broccoli plants, packed with nutrition. Compounds such as sulforaphane detoxifies enzymes in your liver, whilst also supporting the health of your gut and brain.

Coriander seeds are rich in antioxidants which help to reduce inflammation in the body. They are high in vitamin K, which helps accelerate your body's ability to repair bones, and large quantities of vitamin C which helps build your immune system to fight off any infections. It also acts as a diuretic, helping to flush extra sodium out of the blood, lowering blood pressure.

Lemon peel contains compounds such as saponin which gives it antibacterial, antimicrobial, and anti-fungal properties that support full-body health. High levels of antioxidants such as D-limonene and vitamin C also provide a healthy boost to your immune system.

Stevia is a natural sweetener containing a number of phenolic compounds which are antioxidant in nature and help to reduce inflammation.
Do superfood powders replace vegetables?

Use this super greens powder as a boost rather than replacement for your dietary vitamins, minerals and antioxidants.

Superfood powders are an excellent source of nutrition, but as a dehydrated product, even though concentrated, should never be used as a sole replacement for fresh fruits and vegetables.
What does drinking super greens do?

Due to the numerous health benefits of the ingredients used, drinking a super greens powder is likely to result in a positive effect on the body.

Whether you're looking to detoxify, improve your digestion or immune system, super greens are a great way to get the nutrients and minerals you need to stay healthy.
How long does it take for super greens to work?

The timeframe will differ depending on your current health and body composition, however in general you should see results in a few months or less.
Is it okay to drink super greens everyday?

Yes! This super green foods powder is safe to be consumed every day.

However, follow the product instructions and do not exceed one or two servings daily.
Do super greens help with bloating?

Many of the ingredients included in this greens blend contain fibre and compounds that help to accelerate the digestive process, and reduce uncomfortable symptoms such as bloating.

That being said, it's important to remember that everybody responds slightly differently to new things. If you're somebody who is struggling with bloating, it's best to keep a diary and monitor your condition over time to evaluate what foods trigger it.
How does this Super Greens Powder compare to Mura's Super Reds Powder?

The organic greens powder and super reds powder complement each other as they actually do different things. Rather than deciding which is better for you, both provide the perfect combination of antioxidants and nutrients to take separately, but daily.

If you're interested in purchasing Mura's Super Reds Powder, you can do so here.
Must have!
Every single of our family member takes these greens every single day! Life changing. So much more energy. Fantastic product!
Organic

We only use the finest
natural ingredients.

Recyclable

All packaging is recyclable and eco conscious.

Cruelty Free

Our entire collection is vegan and cruelty free.

Hand Blended

All of our products are made in small batches for quality control.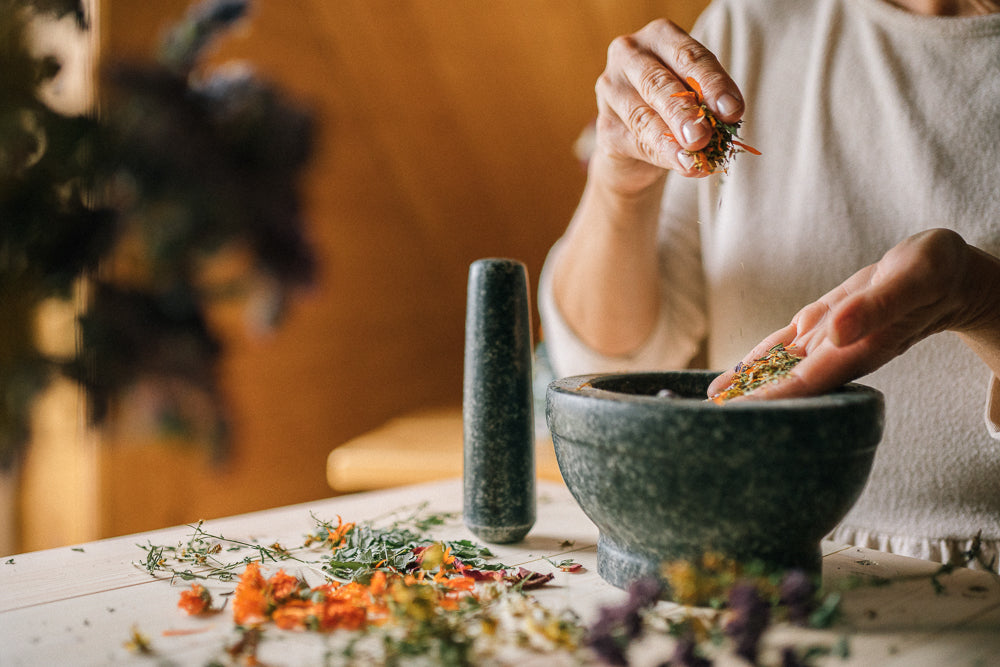 Organic ingredients
We always choose the finest natural ingredients, then expertly blend them to benefit your overall wellness.
You will never find fillers, flavour enchanchers, artificial colours and sweeteners in our products.