Regular price
Sale price
$22.00 AUD
Unit price
per
Sale
Sold out
Mura's bath salts are composed of the finest and purest natural ingredients, making them a premium tool for healing and nourishment.
Harnessing the power of premium Epsom salts, these lavender bath salts are the perfect relaxing and detoxifying experience and can be used to unwind at the end of a busy day or simply to support your healing journey.
We've also added aluminium free, natural and organic Sodium Bicarbonate that soothes, softens, and even deodorises the skin.
This bath salt will help:
Relax the nervous system
Induce sleep
Gently detoxify from the busy day
Supply minerals for your muscles, bones and skin.
Hand blended and formulated by Naturopath Nataša Zaric.
Made in Canberra.
Available in 250g.
Share
Ingredients

Naturally sourced Epsom salt (deposit in Germany), organic aluminium free bicarb soda, natural borax, organic rose petals, organic lavender oil and organic lavender flowers.

CAUTION: The ingredients listed here are for external uses only. Do not ingest.
How To Use

Fill the bath with warm water (maximum 40 degrees Celsius)
Add ½ - 1 cup of salts to a muslin bag and add to the water.
For the best results, relax in the bath for about 20 minutes.
Shipping

We are shipping orders in 1 to 2 working days.  Express orders placed by 1pm AEST are sent same day. Once your order has shipped, it will arrive in 2 to 7 days depending on your destination.

For more details, read our Shipping Policy
View full details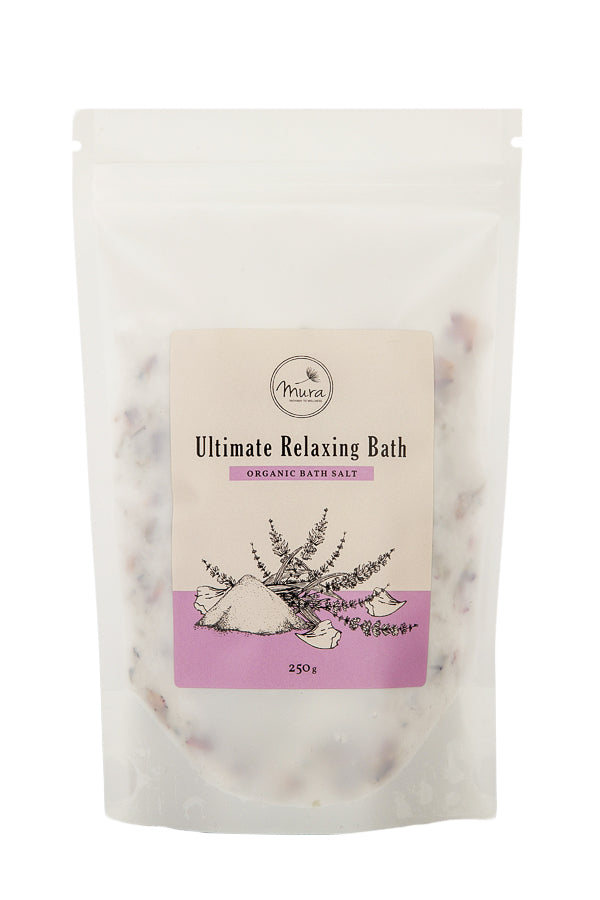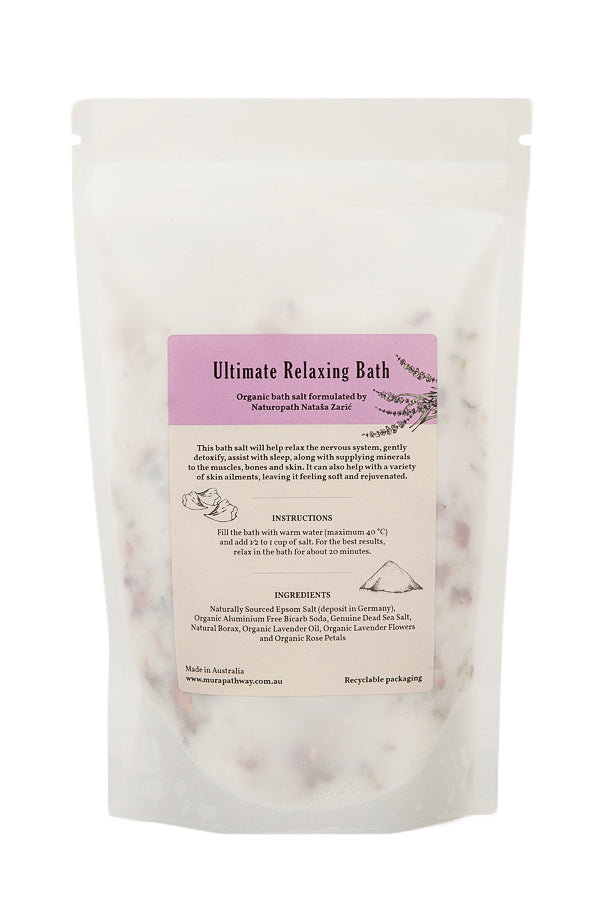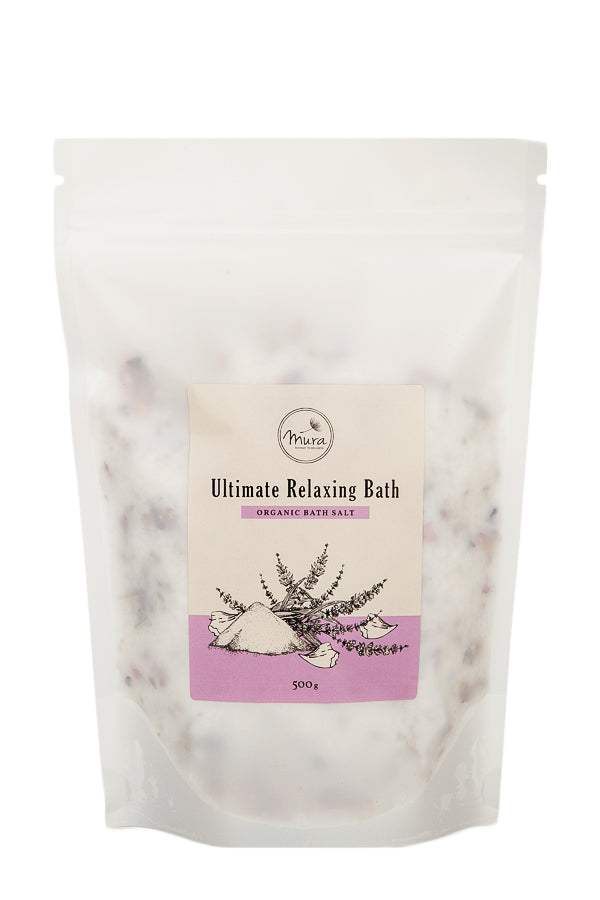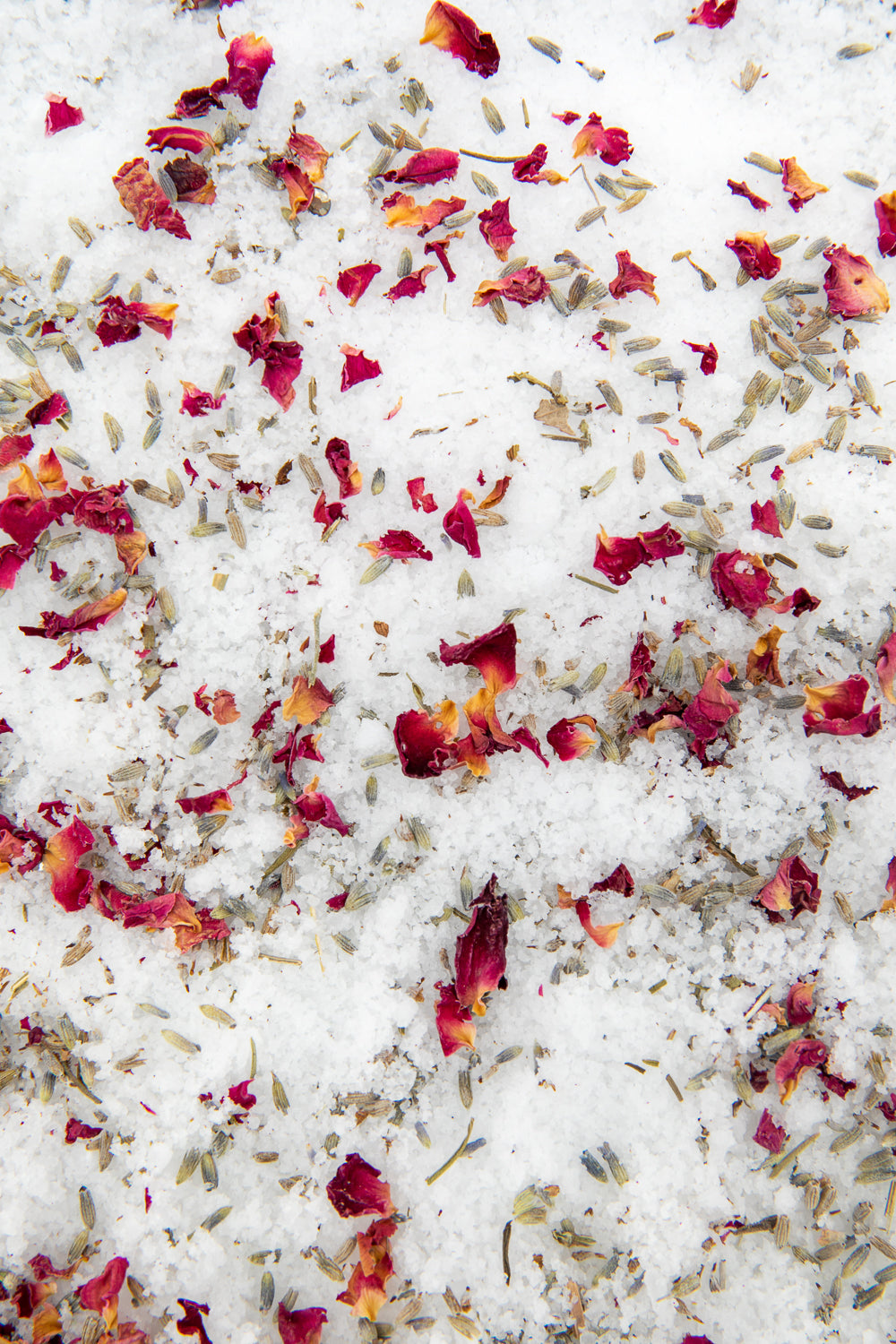 Organic Lavender Bath Salts: Frequently Asked Questions
Are lavender bath salts good for you?

The use of lavender bath salts has many benefits due to the nature of ingredients used.

Epsom salts contain minerals like magnesium, sodium, potassium, and calcium which help to remove toxins from the body, while reducing soreness and lowering stress levels. Epsom salts also contain sulphate, which strengthens the digestive system easing the process for releasing toxins.

Organic Aluminium-free Bicarb Soda has anti-fungal properties, and due to being alkaline in nature soften the skin and reduces itchiness.

Natural Borax is harvested from deposits in the Mediterranean and has anti-fungal and antibacterial properties that can help to soothe the skin.

Organic Rose Petals create a sense of ease in the environment, which helps with mood regulation The rose petals themselves also have properties which help to reduce acne and other forms of skin inflammation.

Organic Lavender Oil and Flowers have a calming effect, which helps to improve overall mood and alleviate stress. Lavender has anti-inflammatory, antioxidant and antimicrobial properties, which assists with maintaining healthy skin, and accelerate the healing of cuts on the body.
What do lavender bath salts do?

The use of lavender bath salts helps to turn your bath into a sanctuary for rest and relaxation. The scent of lavender helps to relieve symptoms of stress and anxiety, whilst the epsom salts help to gently detoxify the body and provide a source of magnesium.
Can you use lavender bath salts while pregnant?

Yes, you can use lavender bath salts when pregnant.

Lavender is an essential oil that has a relaxing effect on the body and can even result in positive benefits such as the alleviation of muscle aches and pains that can often accompany pregnancy.

Be mindful not to soak in the bath for too long, make the water too hot, or ingest the ingredients directly.

That being said, it's always a good idea to talk to your health professional when trying new products if pregnant.
Do bath salts help with anxiety?

Taking warm baths that contain bath salts can help alleviate anxiety as our stress often manifests as increased muscle tension in the body.

The high levels of magnesium contained in Epsom salts help the muscles in our body to relax, and when magnesium is reabsorbed, it helps to produce serotonin, one of the key chemicals responsible for mood regulation.
Does lavender epsom salt make you sleepy?

Epsom salts contain high levels of magnesium, which is known to relax muscles. In combination with the calming effects of lavender, you might find that taking a bath with lavender bath salts is a helpful way to unwind before bed to ensure you get a good night's rest.

Combined that with Mura's Sleep Tea, you're giving yourself the best chance at inducing a deep sleep.
Organic

We only use the finest
natural ingredients.

Recyclable

All packaging is recyclable and eco conscious.

Cruelty Free

Our entire collection is vegan and cruelty free.

Hand Blended

All of our products are made in small batches for quality control.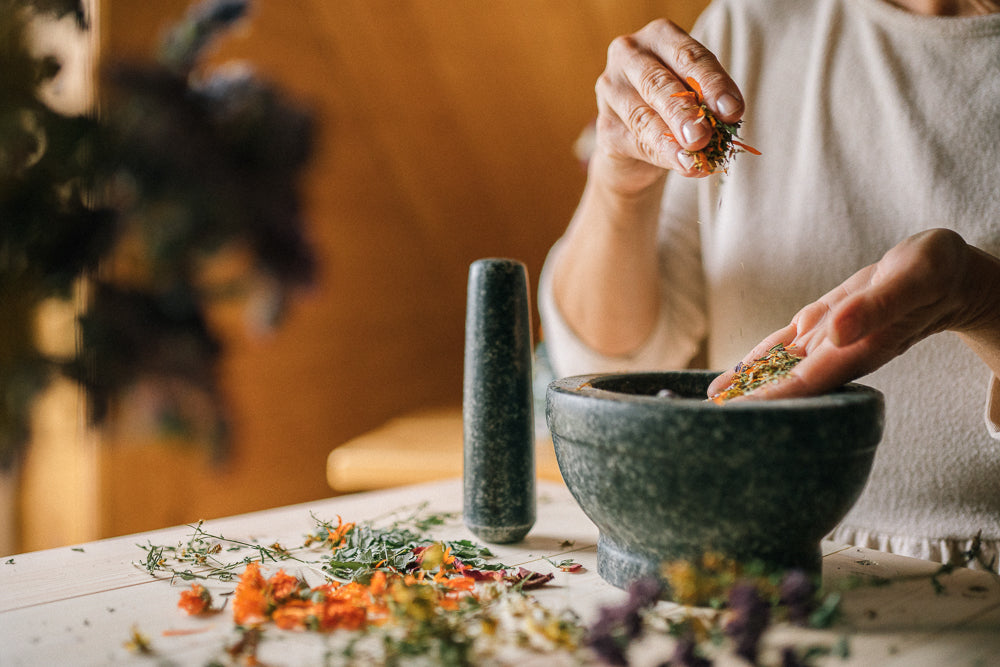 Organic ingredients
We always choose the finest natural ingredients, then expertly blend them to benefit your overall wellness.
You will never find fillers, flavour enchanchers, artificial colours and sweeteners in our products.