Regular price
Sale price
$21.00 AUD
Unit price
per
Sale
Sold out
Find your zen with this sweet blend of floral herbs.
This calming tea has been formulated to help ease the busy mind and find peace in the present moment.
Satisfy your mind, taste buds and soul with this gentle, relaxing blend while reducing your stress and being more present.
Hand-blended, loose-leaf tea by naturopath Nataša Zaric
Made in Canberra
Packaged in biodegradable cardboard and cellulose-based natural cellophane
Available in 35g
Share
Ingredients

All Certified Organic Ingredients: Lemon Balm, Peppermint, Chamomile, Rosemary, Skullcap and Blue Corn Flower.
How To Prepare

Use 1 teaspoon of tea for 1 cup of boiling water.
Steep for 3-6 minutes.
Same tea can be used up to 2 times.
Shipping

We are shipping orders in 1 to 2 working days.  Express orders placed by 1pm AEST are sent same day. Once your order has shipped, it will arrive in 2 to 7 days depending on your destination.

For more details, read our Shipping Policy
View full details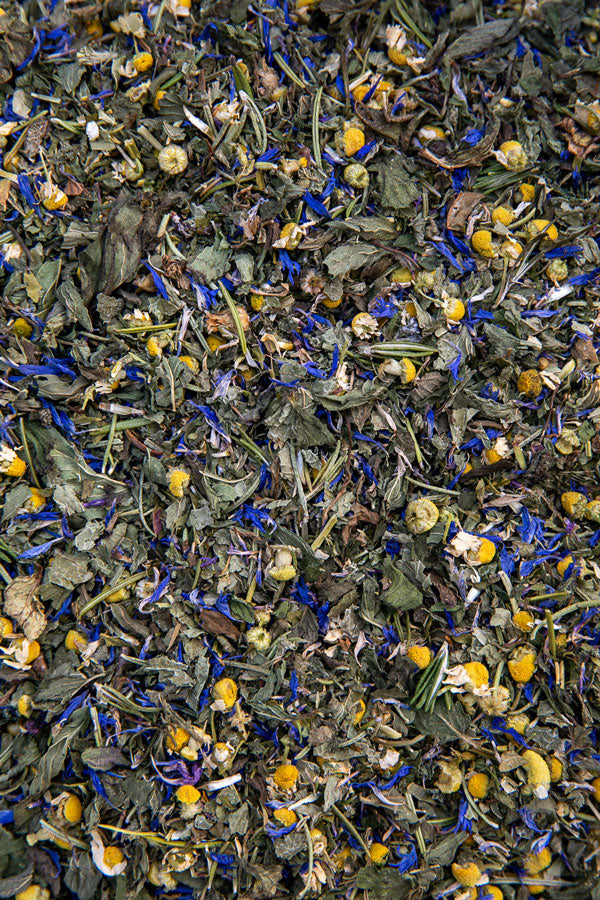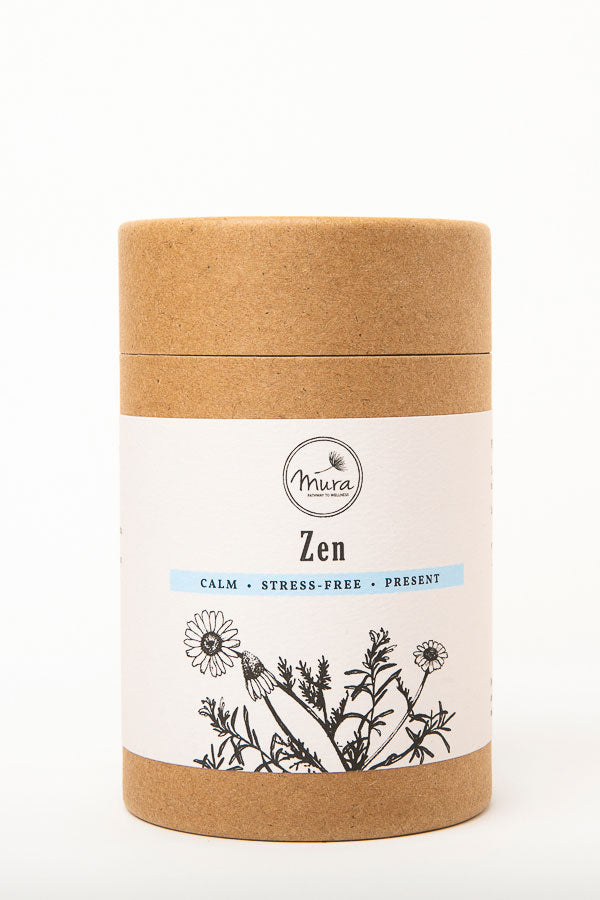 Calming Tea: Frequently Asked Questions
What are the benefits of calming tea?

This calming tea is ideal for reducing the impacts of stress, increasing relaxation and being able to focus in a calm manner.

Lemon Balm is known to uplift the mood at the same time as reducing the strain of stress and anxiety. The digestive system is often affected by stress, and Lemon Balm is a gentle digestive support, reducing gas and bloating that often occurs with chronic tension.

Peppermint is best known for supporting healthy digestion, but its fresh aroma is also helpful for soothing anxiety. It can help to reduce bloating and headaches and may also improve your energy levels.

Chamomile is an effective herb for maintaining calmness and supporting healthy sleep patterns. It's traditionally been used for encouraging sleep in children - and can work just as well for stressed-out adults. Chamomile also helps to reduce bloating and improve digestion.

Rosemary is believed to help reduce cortisol levels, helping to relieve chronic stress. It's traditionally used to improve memory and concentration, which are often affected by an overactive mind.

Skullcap has a long history of use for relieving nervous tension, anxiety and insomnia. It is specific for the person who easily gets upset or is prone to an eye-twitching. It has been used in some support treatments for depression and Alzheimer's disease and works by stimulating GABA; a neurotransmitter that calms the nerves.

Blue Corn Flower Blue is a colour of calm and relaxation, so this beautiful flower is known to calm the nervous system. This gentle sedative is perfect for alleviating stress, adding to the soothing effect of this tea.
What tea is best for anxiety?

Herbs that help to support your nervous system are ideal for helping you to cope with anxiety, so you can find a sense of zen in the middle of a busy or stressful day.

Tea for calming the nerves should ideally contain herbs that also support the digestive system, as this is often impacted by stress.

Calming tea contains a delicate blend of herbs that work together to settle your nervous system, improve your mood, support your digestion and healthy sleep.
How long does it take for calming tea to work?

Stress and anxiety tend to be chronic issues with many different possible causes. Calming tea works best when consumed regularly and consistently.

You'll notice a gentle effect around thirty minutes after drinking calming tea. After two weeks of regular use, you should experience a more noticeable calm.

If you would like to help sleeping, you can try our Sleep Tea for a good night's rest.
Mura Teas - just the best teas in every way.
I love the Zen blend tea either by itself or sometimes I mix it with one of Natasa's other amazing tea blends. It's great having my glass tea pot (infuser) on the programmed thermostat that keeps me "tea'd up" for the whole day/night I just top up with cold water throughout the day as required & I have the best teas, Mura of course "on tap".
Organic

We only use the finest
natural ingredients.

Recyclable

All packaging is recyclable and eco conscious.

Cruelty Free

Our entire collection is vegan and cruelty free.

Hand Blended

All of our products are made in small batches for quality control.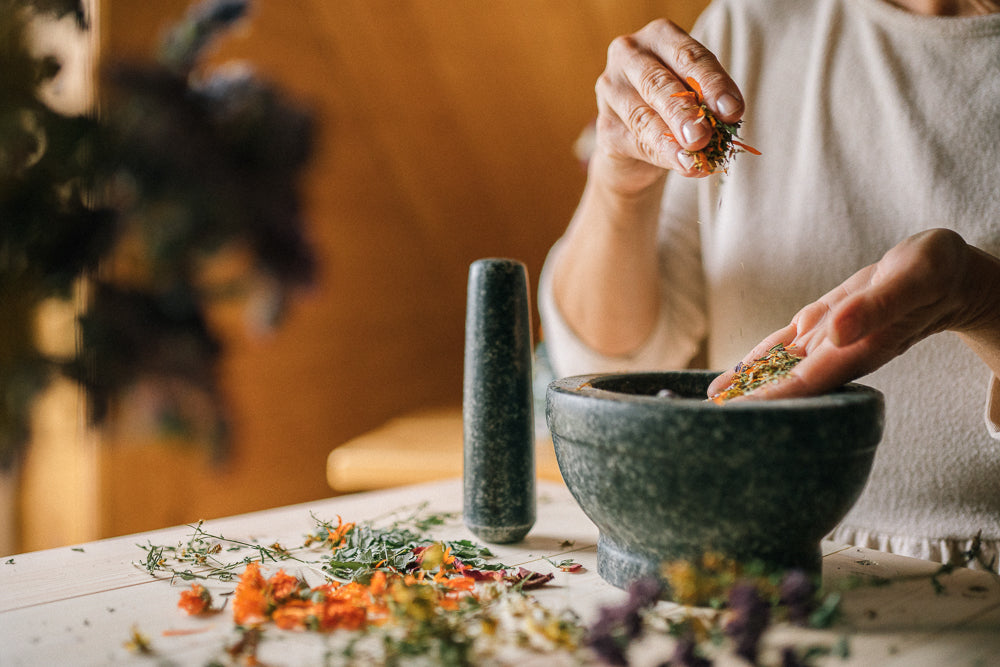 Organic ingredients
We always choose the finest natural ingredients, then expertly blend them to benefit your overall wellness.
You will never find fillers, flavour enchanchers, artificial colours and sweeteners in our products.