Regular price
Sale price
$69.00 AUD
Unit price
per
Sale
Sold out
Angelus natural perfume oil attracts confidence, creativity, and inspiration.
It's like a secret weapon for small successes that brings a smile to your soul. Its golden globules gracefully glide and glisten, and its delightful divine drops create magic and miraculous moments.
It's a precious, powerful, and prized possession that's like liquid love and luck, transporting and transforming you to treasured times.
The organic perfume oil's affirmation "All our dreams can come true if we have the courage to pursue them" reflects its qualities.
Hand-blended and formulated by Bruna Krstulovic.
Made in Canberra.
Available in 30ml.
Share
Ingredients

All ingredients are certified organic:

Top notes: Bay Laurel, Lemon, Peppermint and Yarrow.

Middle notes: Coriander, Jasmine, Pine, Sweet Fennel, Rosemary and Ylang-Ylang.

Base notes: Cedarwood, Frankincense, Patchouli and Peru Balsam.

This essential oil blend is in Jojoba carrier oil and Helichrysum extract.

The semiprecious stones of Citrine, Clear Quartz and Rainbow Fluorite increase its intricate intentions.

Vegan, 100% Natural Toxin-Free Blend.
How To Use

Apply to pulse points, sprinkle over yourself and the surroundings, add a few drops to a bath, lightly dab to a pillow before sleep, or ingest a drop in a full glass of purified water.

Note: Test first if there is a tendency to allergies.
Shipping

We are shipping orders in 1 to 2 working days.  Express orders placed by 1pm AEST are sent same day. Once your order has shipped, it will arrive in 2 to 7 days depending on your destination.

For more details, read our Shipping Policy
View full details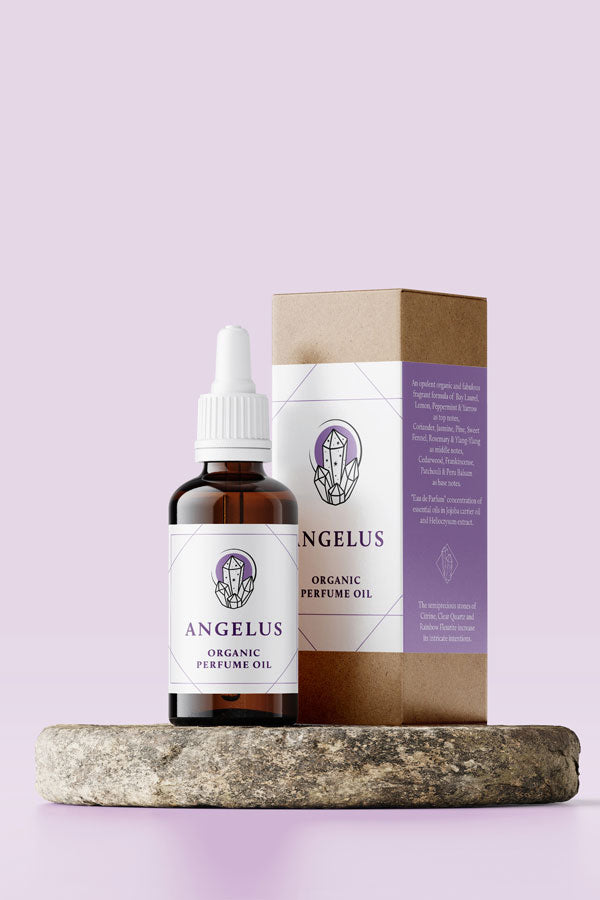 Essential Oil Perfume: Frequently Asked Questions
Do essential oil perfumes last long?

This depends on many factors including your skin, when and where you apply it, the ingredients, the concentration of the perfume and how it's stored. They will last anywhere from 3 hours to a day depending on the factors above.
Is essential oil stronger than perfume?

Due to their high concentration, pure essential oils are stronger than synthetic perfumes. However, once a carrier oil is added to an essential oil, it has a milder scent.
Is perfume oil better than perfume?

Perfume oils are typically more natural as their base is a carrier oil instead of a synthetic alcohol-based perfume. Perfumes have water and alcohol added to them to disperse the fragrance, whereas perfume oil is more concentrated and will typically last longer having a richer, deeper and more well-rounded scent.
Organic

We only use the finest
natural ingredients.

Recyclable

All packaging is recyclable and eco conscious.

Cruelty Free

Our entire collection is vegan and cruelty free.

Hand Blended

All of our products are made in small batches for quality control.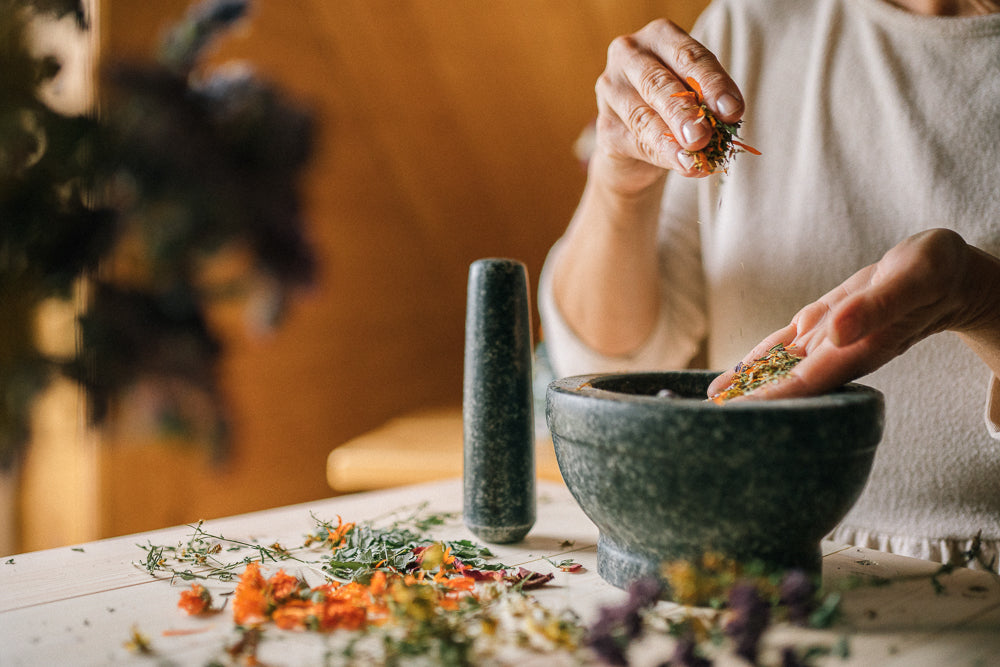 Organic ingredients
We always choose the finest natural ingredients, then expertly blend them to benefit your overall wellness.
You will never find fillers, flavour enchanchers, artificial colours and sweeteners in our products.