Regular price
Sale price
$29.00 AUD
Unit price
per
Sale
Sold out
Indulge in the rich blend of chai spices with the added benefit of golden turmeric.
All the goodness and flavour of traditional chai with an extra dose of powerful antioxidants and anti-inflammatories.
Nourish your body with this carefully selected blend of spices, ideal for supporting your immune system, protecting your heart and restoring your liver.
Hand-blended latte powder by naturopath Nataša Zaric
Made in Canberra
Packed in biodegradable packaging
Available in 100g
Share
Ingredients

All Certified Organic Ingredients: Turmeric, Cinnamon Verum, Liquorice Root, Ginger Root, Green Cardamom Pods and Black Peppercorns.
How To Prepare

Use 1/2 teaspoon of powder for 1 cup of latte.
Mix or whisk with 1 tablespoon of warm water.
Add steamed or frothed milk of your choice.
Shipping

We are shipping orders in 1 to 2 working days.  Express orders placed by 1pm AEST are sent same day. Once your order has shipped, it will arrive in 2 to 7 days depending on your destination.

For more details, read our Shipping Policy
View full details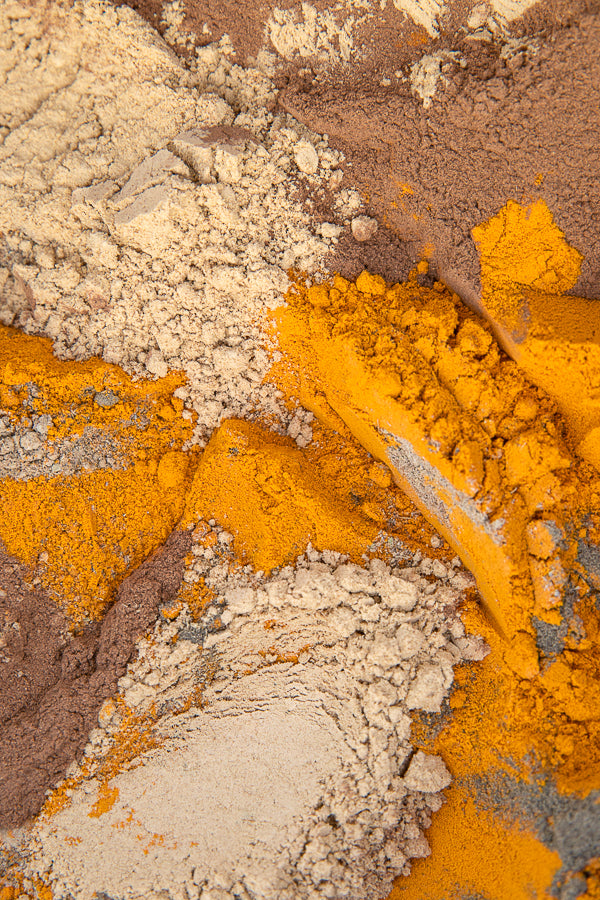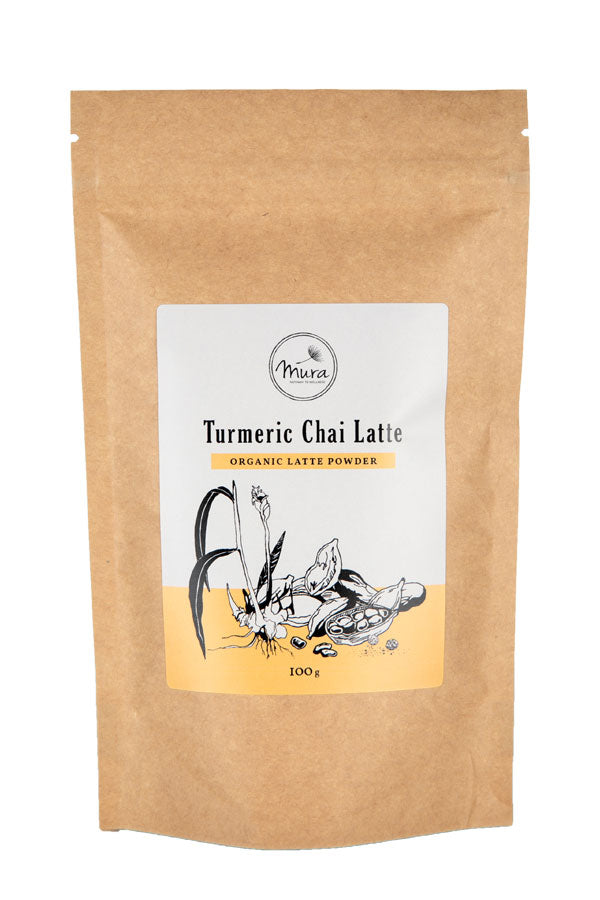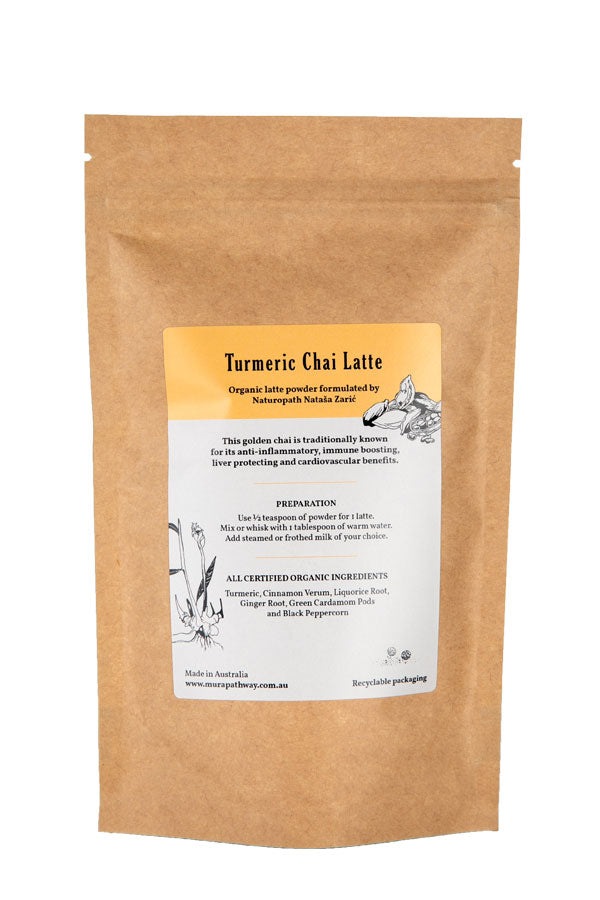 Turmeric Chai Latte: Frequently Asked Questions
What are the benefits of turmeric chai latte?

This golden latte is the ideal blend of digestive spices, anti-inflammatories and immune support.

Turmeric is a powerful anti-inflammatory and antioxidant that enhances liver function and supports good digestion. It's a warming spice that can assist with arthritis, liver, heart and skin health.

Cinnamon Verum is a warming spice that helps to calm the digestive tract by reducing bloating, cramps and flatulence. Traditionally used to ward off colds and flu, cinnamon is a delicious all-round addition to a chai blend.

Liquorice Root is a naturally sweet anti-inflammatory that protects the liver, stomach and intestinal tract. Liquorice is helpful as a gentle energy boost, for calming a cough, and supporting the adrenal glands through chronic stress.

Ginger Root is a warming herb that supports circulation and reduces inflammation. It's excellent for digestion, helping to reduce bloating, nausea and cramps.

Green Cardamom Pods are traditionally used for calming digestive complaints such as colic or heartburn. It's also helpful for coughs and chest infections and has a long history of Ayurvedic use.

Black Peppercorn is known for reducing gas and excess mucous. Pepper offers an energetic, warming boost that blends perfectly with other aromatic chai spices.
What's the difference between golden chai and chai?

A golden chai latte is named for its colour; a traditional chai blend that contains turmeric.

Turmeric is a potent spice that adds a golden yellow to this drink, making it even more nutritious than a normal chai. A golden chai is also typically caffeine-free.

We like it with coconut milk or as addition to a shot of organic coffee, often called a "dirty chai".
What does turmeric taste like in a latte?

By itself, turmeric has a strong, pungent flavour. When blended with the other spices in this powder, it provides a subtle earthy note that's balanced by the chai ingredients.
Is chai latte full of sugar?

Many powdered lattes contain added sugar, but Mura's golden latte does not contain any sugar, fillers or additives.

It also doesn't contain any caffeine, so it won't keep you up at night if you have a latte in the evening.
Delicious blend
Just the best tasting turmeric. This and the turmeric chai from Mura pathway are both incredible products that make turmeric delicious and addictive!
A must try
This is the best turmeric chai on the market. I've tried many over the years but this one is by far the most delicious.
Organic

We only use the finest
natural ingredients.

Recyclable

All packaging is recyclable and eco conscious.

Cruelty Free

Our entire collection is vegan and cruelty free.

Hand Blended

All of our products are made in small batches for quality control.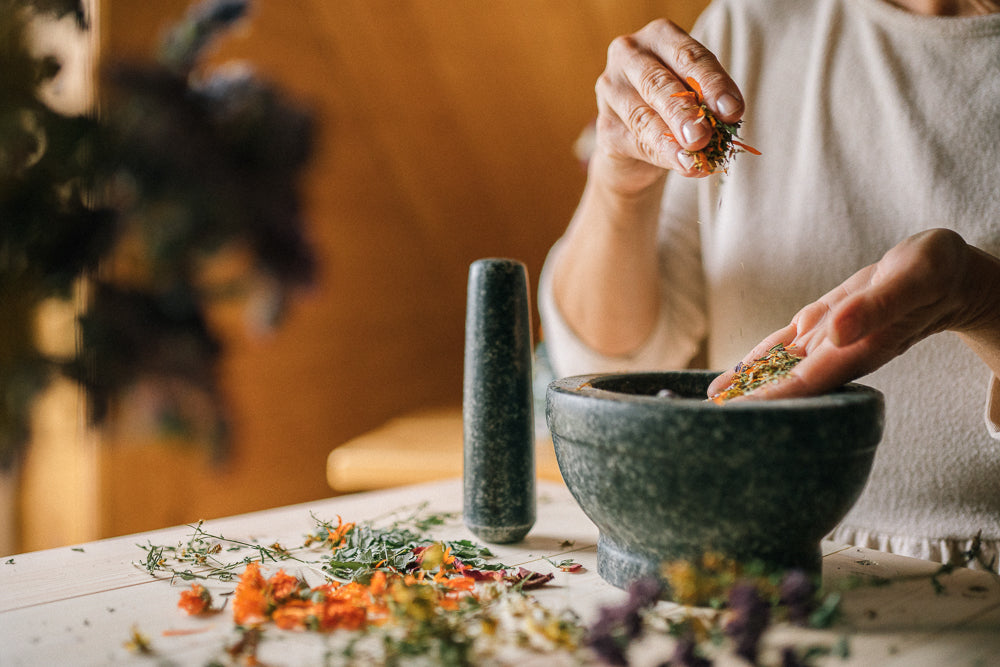 Organic ingredients
We always choose the finest natural ingredients, then expertly blend them to benefit your overall wellness.
You will never find fillers, flavour enchanchers, artificial colours and sweeteners in our products.