Regular price
Sale price
$28.00 AUD
Unit price
per
Sale
Sold out
Sencha is a variety of green tea with a multitude of health benefits. It is traditionally used to reduce oxidation, boost metabolism, enhance cognition and mood, and defend against the signs of ageing.
Our Sencha Green Tea contains high amounts of L-theanine; an amino acid that produces an anti-stress effect and enhances mood and focus.
The citrus-flavoured lemon myrtle has been used in Aboriginal medicine and cuisine for thousands of years. It has strong anti-parasitic and anti-fungal properties, further benefiting your immune system.
Mango helps to enhance all the Sencha properties and aids that indulgent sweetness.
Hand-blended, loose-leaf tea by naturopath Nataša Zaric
Made in Canberra
Packaged in biodegradable cardboard and cellulose-based natural cellophane
Available in 75g
Share
Ingredients

All Certified Organic Ingredients:Sencha Green Tea Leaves, Mango and Lemon Myrtle.
How To Prepare

Use 1 teaspoon of tea for 1 cup of water at about 80 °C.
Steep for up to 2 minutes for the best tasting tea.
Same tea can be used 3 times, with increased steeping time.
Shipping

We are shipping orders in 1 to 2 working days.  Express orders placed by 1pm AEST are sent same day. Once your order has shipped, it will arrive in 2 to 7 days depending on your destination.

For more details, read our Shipping Policy
View full details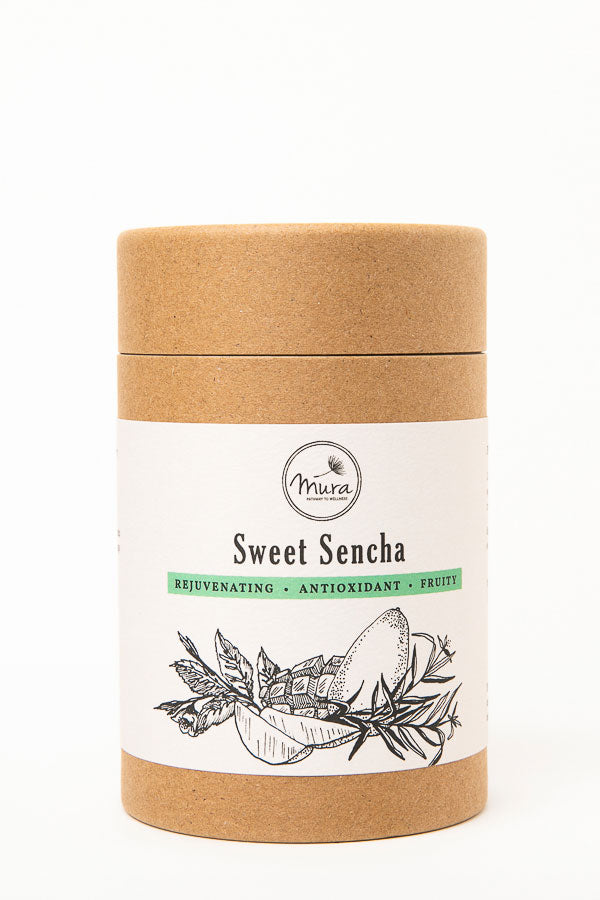 Sencha Green Tea: Frequently Asked Questions
What makes Sencha Green Tea beneficial?

Sencha Green Tea leaves have a huge array of health benefits including antioxidant and antimicrobial effects, as well as protecting against abnormal cell growth and environmental toxins. Green tea also protects gum health and heart health and is often used as a support treatment for cancer, gum disease and weight loss. The L-theanine present in Sencha Green Tea has a calming effect and is useful for an overloaded nervous system.

Lemon Myrtle is a native Australian bush herb used traditionally by Indigenous Australians for a range of immune issues, including the common cold, sore throats, sinusitis, bronchitis, headaches, mouth ulcers, indigestion and as a sanitiser and food flavouring herb.

Mangoes are naturally high in zeaxanthin; an antioxidant that protects eye health. They are also packed with beta-carotene and vitamin C. These vitamins help to protect the immune system and encourage healthy skin.
When should I drink Sencha Green Tea?

You can drink Sencha Green Tea daily, ideally in the morning or early afternoon. Drinking it closer to bedtime is not advised due to the caffeine content.
Is Sencha high in caffeine?

Sencha contains less caffeine than coffee, however it does still contain enough caffeine to provide an energy boost. Caffeine is affected by growing and drying conditions. Because Sencha is not fermented, it tends to have less caffeine than black tea or oolong tea.
What is the difference between green tea and Sencha?

Sencha is a type of green tea, grown in the high hills of Japan. The leaves are heat treated with steam which helps to retain high levels of polyphenols; the factor offering the most therapeutic benefits.

Other green teas are usually fired or baked dry, which gives them a different flavour to the delicate Sencha.
Organic

We only use the finest
natural ingredients.

Recyclable

All packaging is recyclable and eco conscious.

Cruelty Free

Our entire collection is vegan and cruelty free.

Hand Blended

All of our products are made in small batches for quality control.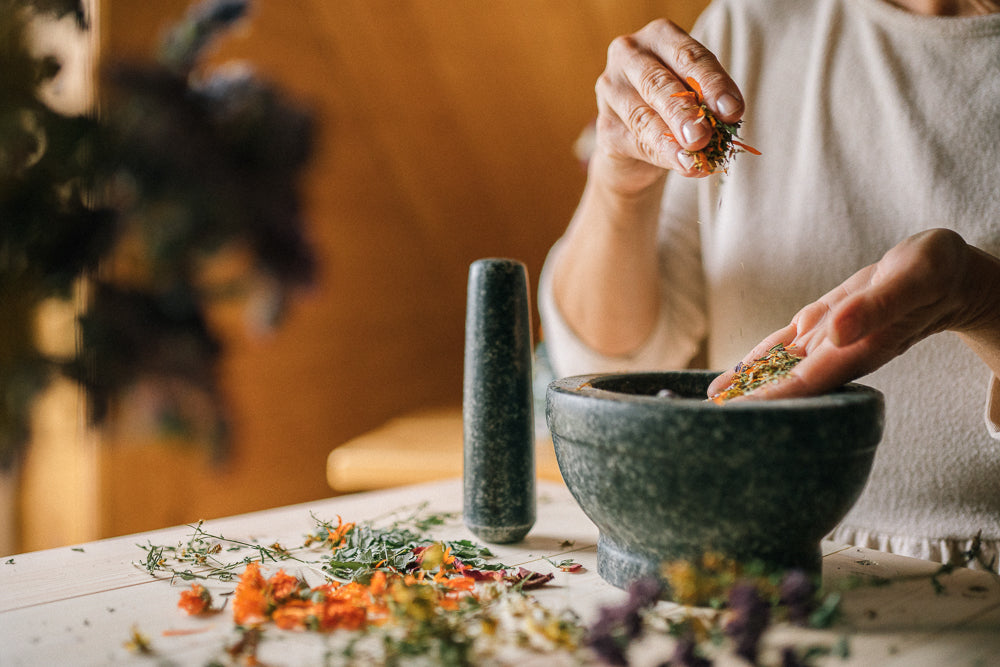 Organic ingredients
We always choose the finest natural ingredients, then expertly blend them to benefit your overall wellness.
You will never find fillers, flavour enchanchers, artificial colours and sweeteners in our products.