Regular price
Sale price
$21.00 AUD
Unit price
per
Sale
Sold out
The ideal tea for a cold or flu, these traditional European herbs are used to warm the body and heart while supporting the immune system.
Snuggle up with a warm mug and enjoy this delicious tea for a healthier you during the cooler seasons.
Hand-blended loose leaf tea by naturopath Nataša Zaric
Made in Canberra
Packaged in biodegradable cardboard and cellulose-based natural cellophane
Available in 40g
Share
Ingredients

All Certified Organic Ingredients: Peppermint, Hibiscus, Elderflower, Lemon Myrtle, Rosehip and Yarrow.
How to Prepare

Use 1 teaspoon of tea for 1 cup of boiling water.
Steep for 4-6 minutes.
Enjoy hot or cold.
Same tea can be used up to 3 times.
Shipping

We are shipping orders in 1 to 2 working days.  Express orders placed by 1pm AEST are sent same day. Once your order has shipped, it will arrive in 2 to 7 days depending on your destination.

For more details, read our Shipping Policy
View full details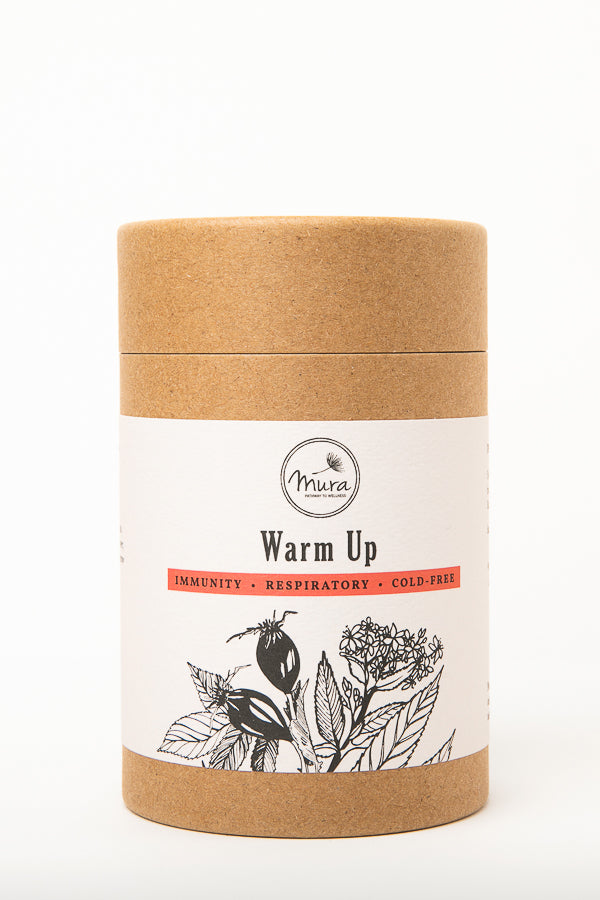 Warming Tea: Frequently Asked Questions
What are the benefits of warming tea?

When your body is fighting off a cold or flu, warming the body will support it back to balance and health. Warming tea is also a nourishing preventative and can be drunk daily to prevent respiratory infections.

Peppermint is a wonderful antimicrobial and is known to reduce the effects of allergies, fevers and headaches. It can be used to help with respiratory tract infections and clear the sinuses.

Hibiscus flowers are laden with antioxidants and vitamin C. Naturally sweet, they're excellent for fighting inflammation and protecting against colds and flu.

Elderflowers are famous for their sweet, delicate fragrance. They've been used for thousands of years to treat sore throats, nasal catarrh, chest infections and fevers.

Lemon Myrtle is a native Australian bush herb traditionally used by Indigenous Australians for all sorts of immune issues, including the common cold with a sore throat, sinusitis, bronchitis, headaches, mouth ulcers, and indigestion.

Rosehip is naturally high in vitamin C, beta-carotene and antioxidants. It's supportive of healthy gut function and preventing infections such as colds and flu.

Yarrow is a traditional European herb that can help to reduce fevers, cramps and muscle tension. It's ideal for treating and preventing symptoms of fever and congestion.
How can I make my body warmer naturally?

Warming your body is one of the simplest ways to improve your circulation, immune system and energy levels.

To warm your body naturally, ensure you stay hydrated, exercise regularly, and consume warming herbs and spices daily such as those found in our organic Warming Tea.
Is warming tea safe to drink every day?

Warming tea is recommended to drink daily as a preventative against colds and flus. However, use caution in pregnancy, as it contains hibiscus and yarrow that aren't recommended in high amounts. Use caution where gallstones are present, as it contains peppermint that is not recommended in larger amounts.
Organic

We only use the finest
natural ingredients.

Recyclable

All packaging is recyclable and eco conscious.

Cruelty Free

Our entire collection is vegan and cruelty free.

Hand Blended

All of our products are made in small batches for quality control.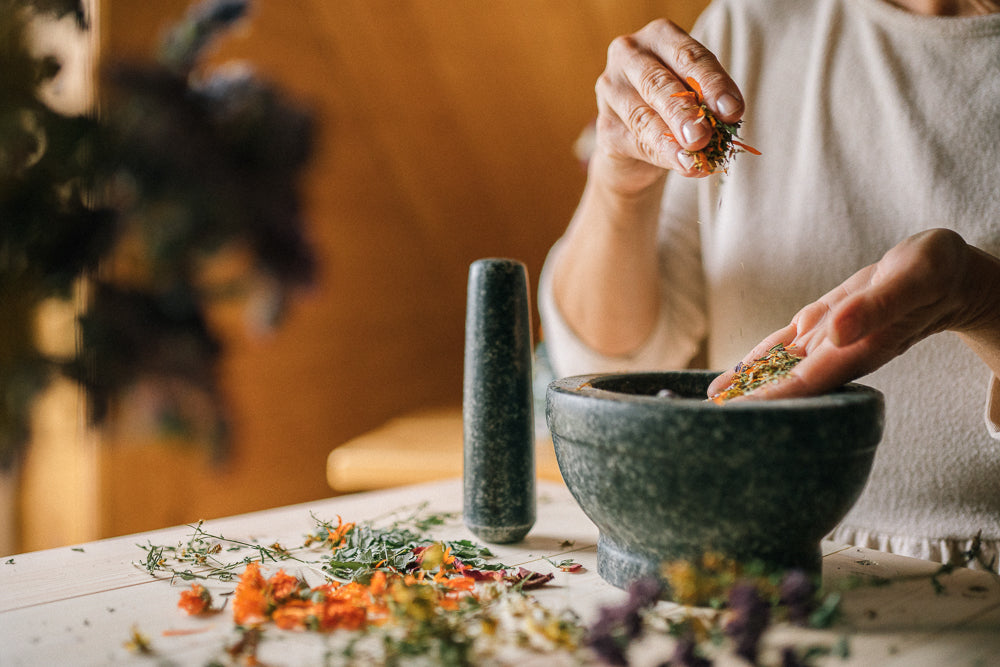 Organic ingredients
We always choose the finest natural ingredients, then expertly blend them to benefit your overall wellness.
You will never find fillers, flavour enchanchers, artificial colours and sweeteners in our products.