Regular price
Sale price
$24.00 AUD
Unit price
per
Sale
Sold out
Enjoy the perfect combination of herbs to nourish and strengthen your urinary tract.
This cleansing tea will assist in rejuvenating and improving the function of the kidneys; considered to be the fountain of longevity and vital energy.
Hand-blended loose-leaf tea by naturopath Nataša Zaric
Made in Canberra
Packaged in biodegradable cardboard and cellulose-based natural cellophane
Available in 70g
Share
Ingredients

All Certified Organic Ingredients: Couch Grass, Crataeva, Nettle, Horsetail, Marshmallow Root, Parsley Leaf and Lavender.
How to Prepare

Use 1 teaspoon of tea for 1 cup of boiling water.
Steep for 7-10 minutes then strain.
For the best results, drink 2-3 cups per day.
Shipping

We are shipping orders in 1 to 2 working days.  Express orders placed by 1pm AEST are sent same day. Once your order has shipped, it will arrive in 2 to 7 days depending on your destination.

For more details, read our Shipping Policy
View full details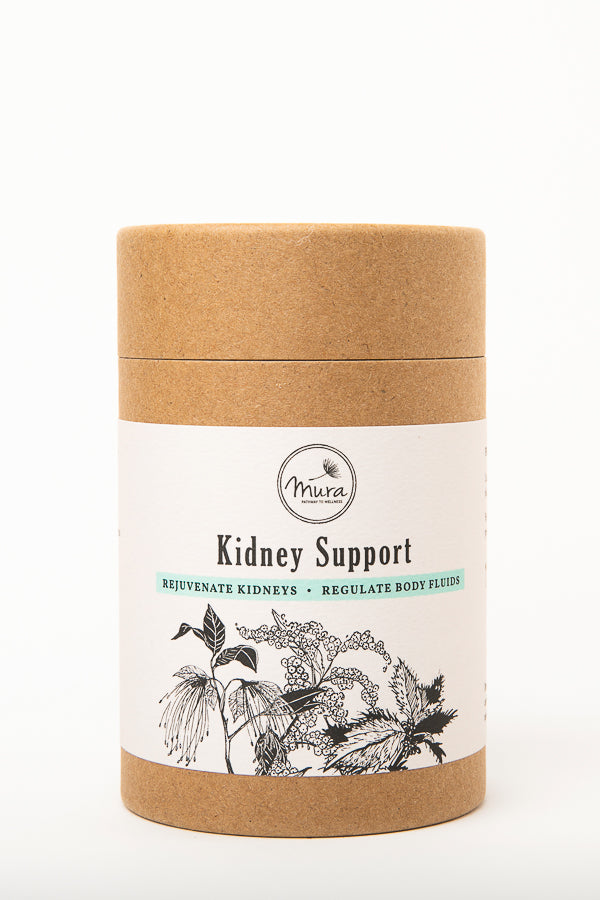 Kidney Tea: Frequently Asked Questions
What are the benefits of kidney tea?

Couch Grass is a diuretic that helps the kidneys to eliminate waste. It's a potent anti-inflammatory for the bladder and can help with the treatment and prevention of urinary tract infections.

Crataeva is a bladder tonic and anti-inflammatory. It's helpful for benign prostatic hyperplasia, incontinence and chronic urinary tract infections. It can also assist with kidney stones, although it's recommended to use in conjunction with the support of a health practitioner.

Nettle is an anti-inflammatory that can help prevent urinary tract and kidney disease. It's rich in vitamins and minerals that may often be lost via excess urination.

Horsetail is rich in silica and indicated for inflammation of the kidneys and urinary tract. It can also help reduce oedema and arthritis, which are often connected to kidney health.

Marshmallow Root is gentle herb that calms inflammation and infections in the urinary tract. Useful for inflammation of the whole digestive tract, marshmallow is a great preventative herb.

Parsley Leaf is a diuretic that can help prevent urinary tract infections and kidney stones. Known as a urinary tonic, parsley has a fresh taste and is an excellent prophylactic for the urinary system.

Lavender is a potent antiseptic and antioxidant that can assist with preventing and treating urinary infections. It's a calming herb that can also help to prevent high blood pressure that's sometimes linked to kidney health.
What tea is best to cleanse the kidneys?

The kidneys are actually a filtration system for your body and act to cleanse the blood of waste products. In order to help them function optimally, it's recommended you stay well hydrated with fresh water.

Herbal cleansing teas such as couch grass, crataeva, nettle, horsetail, and parsley can support kidney function and protect against inflammation and infections. Mura's Kidney Tea is formulated with these ingredients to aid kidney health.
Organic

We only use the finest
natural ingredients.

Recyclable

All packaging is recyclable and eco conscious.

Cruelty Free

Our entire collection is vegan and cruelty free.

Hand Blended

All of our products are made in small batches for quality control.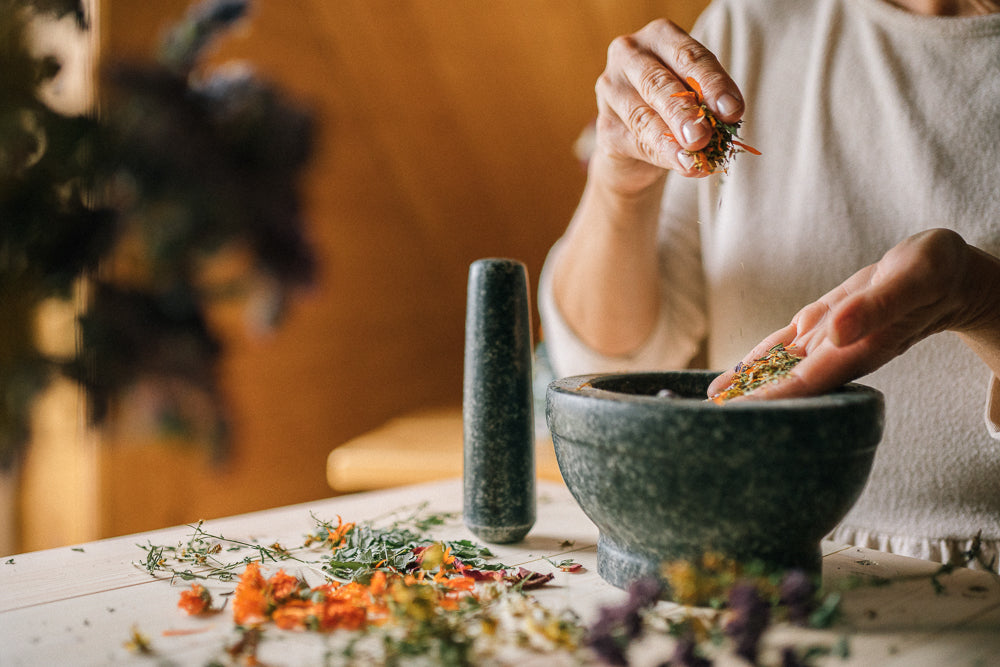 Organic ingredients
We always choose the finest natural ingredients, then expertly blend them to benefit your overall wellness.
You will never find fillers, flavour enchanchers, artificial colours and sweeteners in our products.