Regular price
Sale price
$33.00 AUD
Unit price
per
Sale
Sold out
This organic dandelion chocolate tea blend is a perfect supercharged alternative for all chocolate lovers!
This naturally sweet formulation is mood enhancing as the raw cacao powder and cacao nibs help raise dopamine levels in the brain.
Combined with the digestive-enhancing properties of dandelion and rich chai spices, this indulgent blend is perfect for relaxing after a meal or winding down before bed.
This blend can be made as a hot tea or chocolate latte.
Hand blended loose leaf tea by Naturopath Nataša Zaric
Made in Canberra
Packaged in biodegradable cardboard and cellulose-based natural cellophane
Available in 100g
Share
Ingredients

All Certified Organic Ingredients: Cacao Nibs, Roasted Dandelion Root, Cacao Powder, Liquorice Root, Cinnamon Verum and Nutmeg.
How to Prepare

Hot Tea:

Use 1 teaspoon of tea for 1 cup of boiling water.
Steep for 5-7 minutes.

Chocolate Latte:

In a small saucepan use 1 teaspoon of dandelion chocolate tea with ¾ cup of water.
Bring to a simmer and cook for about 5-7 minutes.
Add in ½ cup of milk of your choice, and simmer for a further 2 minutes.
Strain and enjoy it hot or cold.
Shipping

We are shipping orders in 1 to 2 working days.  Express orders placed by 1pm AEST are sent same day. Once your order has shipped, it will arrive in 2 to 7 days depending on your destination.

For more details, read our Shipping Policy
View full details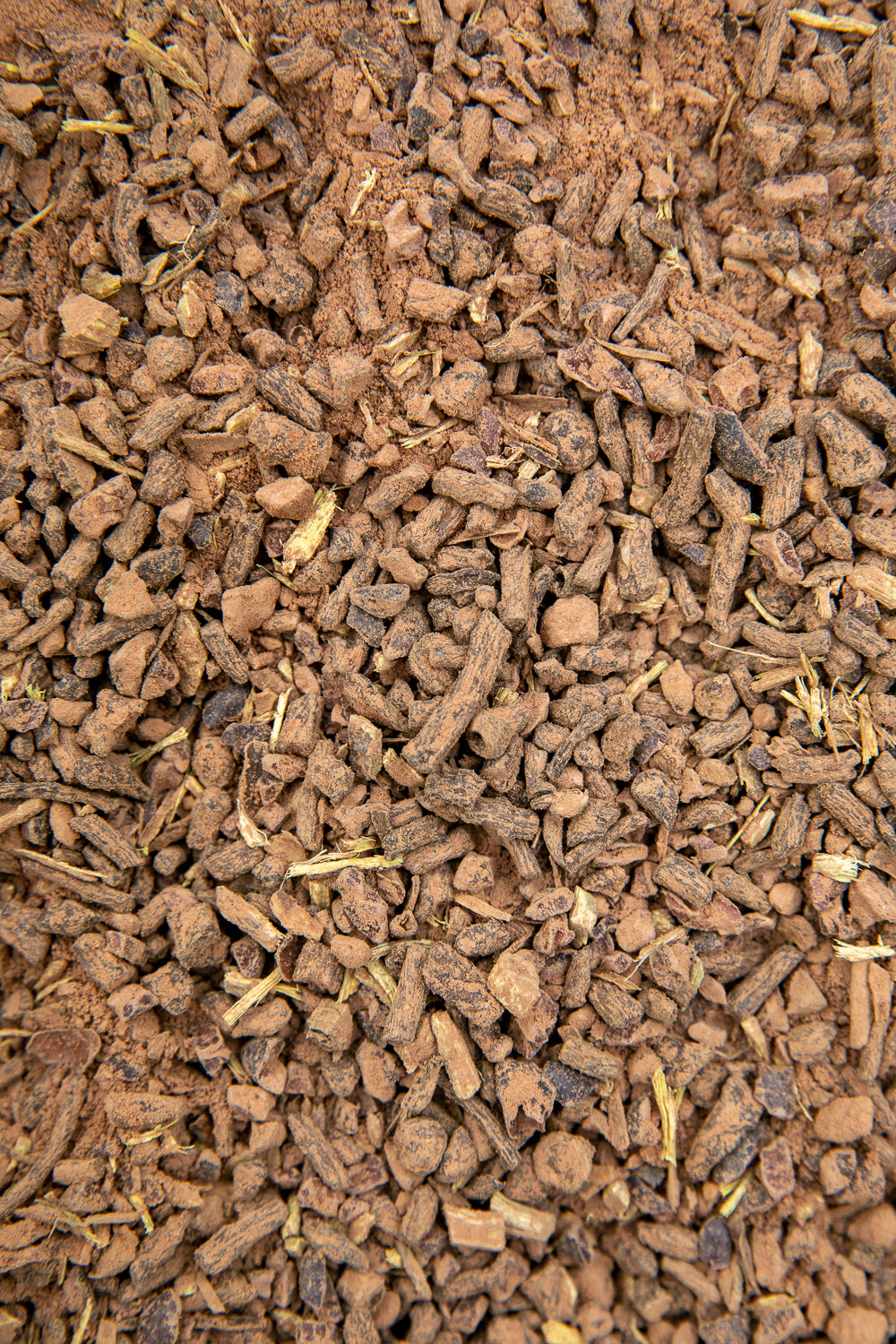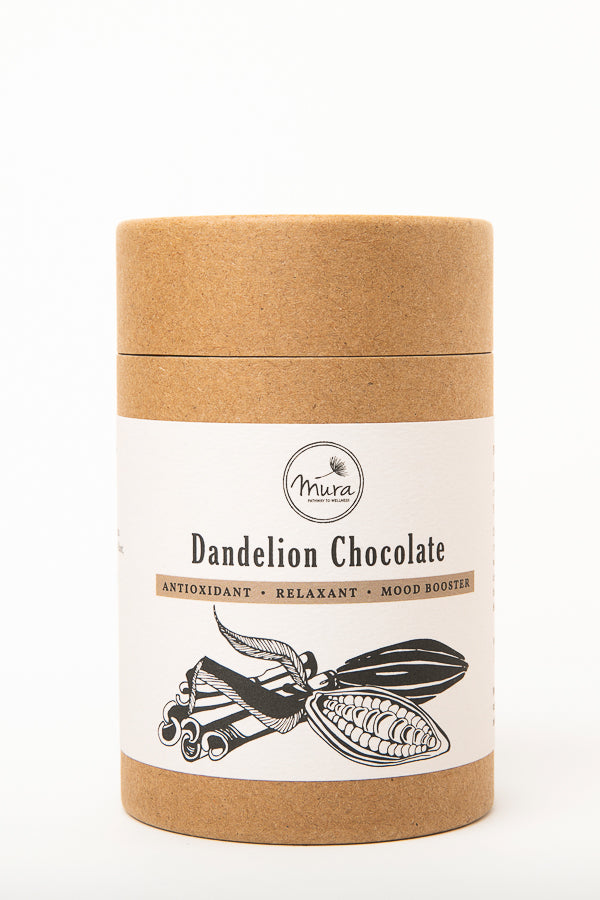 Organic Dandelion Chocolate Tea: Frequently Asked Questions
What are the benefits of dandelion chocolate tea?

Cacao is packed with antioxidants and magnesium, making it perfect for relaxing and unwinding. In its raw, unrefined form, cacao retains all its minerals and other nutrients. The cacao powder and cacao nibs in this tea are not heat treated.

Roasted Dandelion Root is a rich, caffeine-free herb with digestive benefits. Dandelion root tea is a potent liver tonic that can help to reduce bloating and optimise digestion - especially after a fatty meal.

Liquorice Root is a natural sweetener and powerful anti-inflammatory. Providing protection against colds and flu, liquorice also helps to reduce the impact of stress by supporting the adrenal glands.

Cinnamon Verum is one of the key spices in a traditional chai tea blend. Packed with antioxidants, cinnamon can help to improve digestion, reduce inflammation and protect against colds and flus.

Nutmeg is traditionally used to calm the nervous system, improve digestion and fight infections. Its warming properties are a perfect addition to this decadent blend.
Is it okay to drink dandelion tea every day?

Chocolate dandelion tea is safe to drink every day. However, use caution if you have gallbladder stones due to the presence of dandelion. Use caution in pregnancy, as this contains cinnamon that is not recommended in large amounts.
ooo, this is so yummy! It's my mid morning go to now instead of the coffee, it's that good.
Organic

We only use the finest
natural ingredients.

Recyclable

All packaging is recyclable and eco conscious.

Cruelty Free

Our entire collection is vegan and cruelty free.

Hand Blended

All of our products are made in small batches for quality control.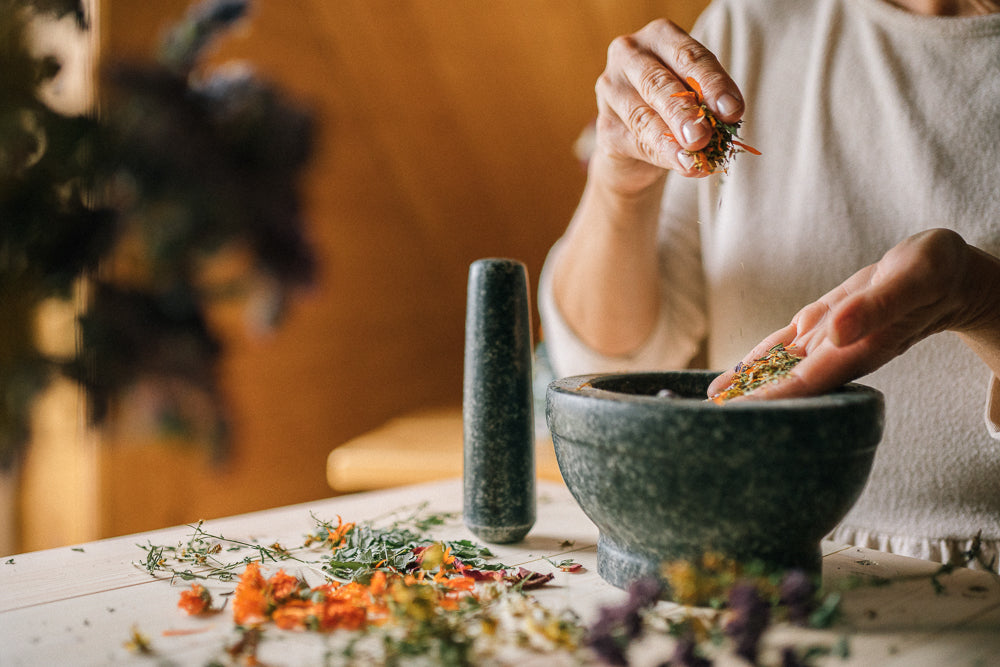 Organic ingredients
We always choose the finest natural ingredients, then expertly blend them to benefit your overall wellness.
You will never find fillers, flavour enchanchers, artificial colours and sweeteners in our products.