Regular price
Sale price
$21.00 AUD
Unit price
per
Sale
Sold out
This organic tea for circulation will support your memory and heart function with a combination of traditional herbs that help blood flow.
Ideal for enhancing focus, enriching your blood flow and relieving cold hands and feet. The inclusion of hawthorn also helps to strengthen your heart muscles and regulate blood pressure and cholesterol.
If you're looking for a tea to help with the flow in your body, give this tea for circulation a try!
Hand-blended loose-leaf tea by Naturopath Nataša Zaric
Made in Canberra
Packaged in biodegradable cardboard and cellulose-based natural cellophane
Available in 50g
Share
Ingredients

All Certified Organic Ingredients: Hawthorn Berry, Nettle Leaf, Yarrow, Gingko Biloba, Lemon Peel and Rosemary.
How to Prepare

Use 1 teaspoon of tea for 1 cup of boiling water.
Steep for 5-10 minutes. Steeping time depends on the desired strength.
Add lemon and/or sweetener of your choice.
Same tea can be used up to 3 times.
Shipping

We are shipping orders in 1 to 2 working days.  Express orders placed by 1pm AEST are sent same day. Once your order has shipped, it will arrive in 2 to 7 days depending on your destination.

For more details, read our Shipping Policy
View full details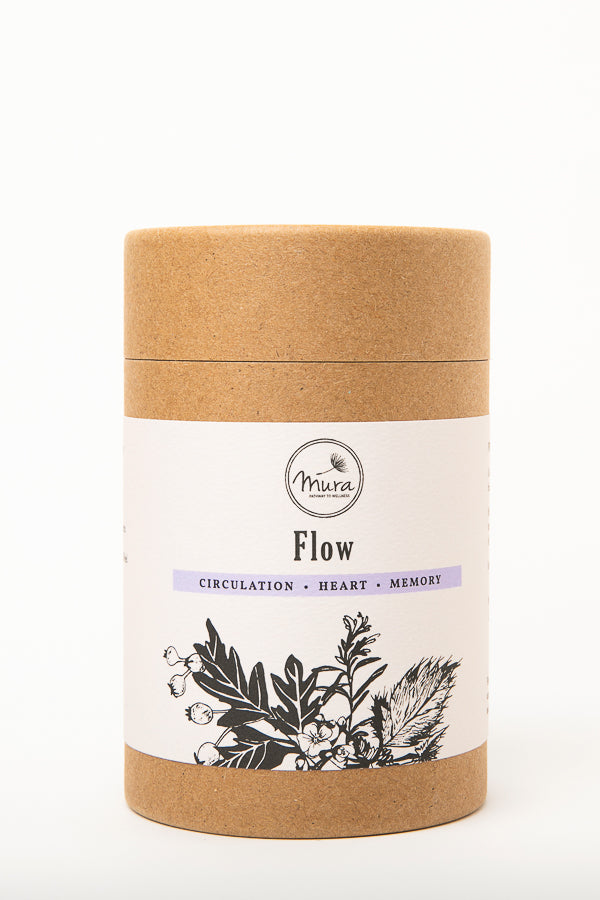 Circulation Tea: Frequently Asked Questions
What are the benefits of circulation tea?

Hawthorn Berry is known for improving blood flow, strengthening the heart muscles, and regulating blood pressure and cholesterol. It's protective against heart disease and useful as a long term support treatment.

Nettle Leaf is rich in iron and a wide range of other minerals and vitamins. It's perfect for enriching and purifying the blood and has been traditionally used as a circulatory stimulant.

Yarrow is a traditional European herb that enhances circulation. It has a long history of helping with fevers and high blood pressure.

Gingko Biloba is well known for improving blood flow, particularly for the brain. It's commonly used to improve concentration and memory and may be helpful for conditions such as Raynaud's syndrome, tinnitus, glaucoma, and sexual dysfunction.

Lemon Peel is refreshing and antioxidant-rich. High in vitamin C and calcium, lemon peel can protect against heart disease and high blood pressure. It's also a useful treatment for arthritis, colds and flu.

Rosemary is antioxidant, antimicrobial and a circulatory stimulant. Excellent for memory and focus, rosemary can also assist with headaches, heart weakness, and arthritis.
What are signs of poor circulation?

Poor circulation can show up in a number of ways. Some common symptoms include: cold hands and feet, heart disease, high blood pressure, and arthritis. In some people, it may show up as very pale or blue skin, varicose veins or poor mental focus.
What tea is good for blood circulation?

The best herbal tea for blood circulation will support the body and heart to naturally return to equilibrium. This circulation tea is useful for protecting heart health along with all the arteries and capillaries that pump oxygen-rich blood around the body. The herbs in circulation tea also help to nourish the blood with essential nutrients.
Is it safe to drink circulation tea?

Please check with your health care practitioner if you are on any medications for high blood pressure or clotting disorders. Circulation tea is not recommended for pregnant or breastfeeding women.
Organic

We only use the finest
natural ingredients.

Recyclable

All packaging is recyclable and eco conscious.

Cruelty Free

Our entire collection is vegan and cruelty free.

Hand Blended

All of our products are made in small batches for quality control.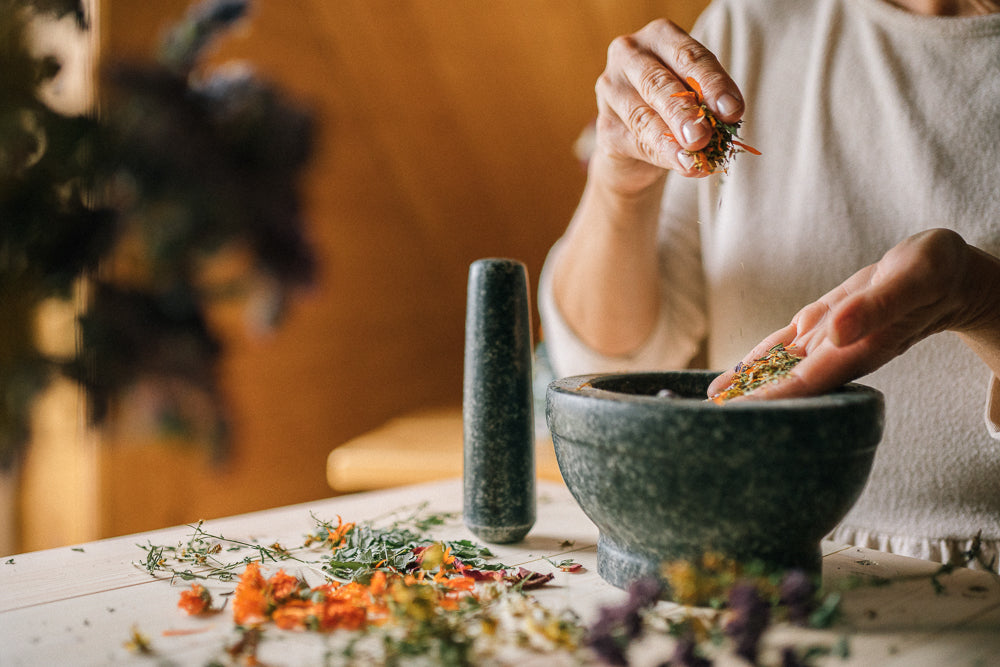 Organic ingredients
We always choose the finest natural ingredients, then expertly blend them to benefit your overall wellness.
You will never find fillers, flavour enchanchers, artificial colours and sweeteners in our products.