Regular price
Sale price
$10.00 AUD
Unit price
per
Sale
Sold out
Our skin is the largest organ in our body, so we need to take care of it properly. Unlike traditional products, this natural hand sanitiser is a powerful anti-bacterial agent whilst also being gentle on the skin.
With the use of a number of beautiful, organic essential oils, not only does this no nasties hand sanitiser smell amazing, it also has many anti-microbial properties.
This formula is suitable for all skin types and can even be used as a light deodorant.
Formulated by Naturopath Nataša Zaric.
Made in Canberra.
Available in 50ml and 100ml.
Share
Ingredients

Silver Colloid, Purified Alkaline Water, Organic Essential Oil Blend of Cloves, Cinnamon, Eucalyptus, Lemon, Oregano, Rosemary, Tea Tree & Pine.
How To Use

Spray 2-3 sprays on hands as needed.
Shipping

We are shipping orders in 1 to 2 working days.  Express orders placed by 1pm AEST are sent same day. Once your order has shipped, it will arrive in 2 to 7 days depending on your destination.

For more details, read our Shipping Policy
View full details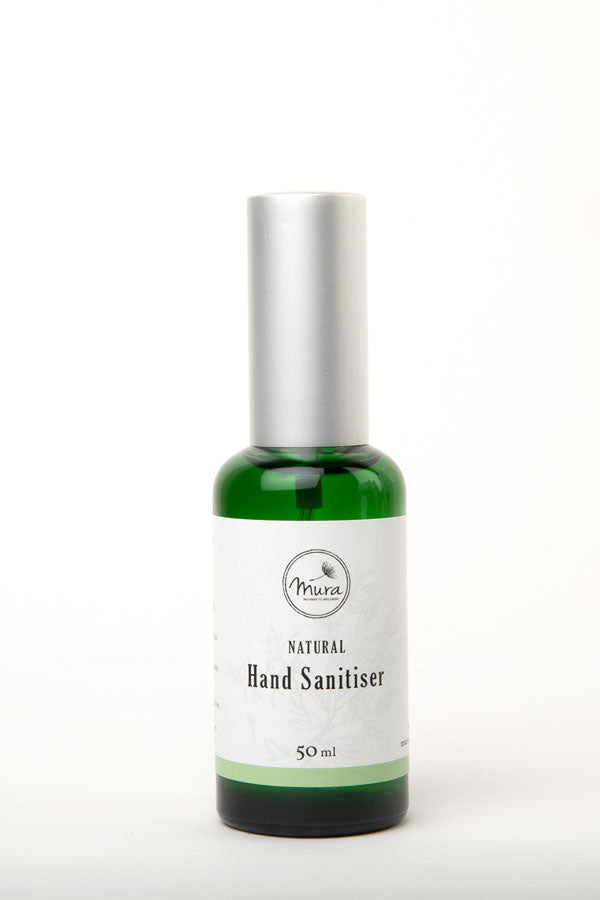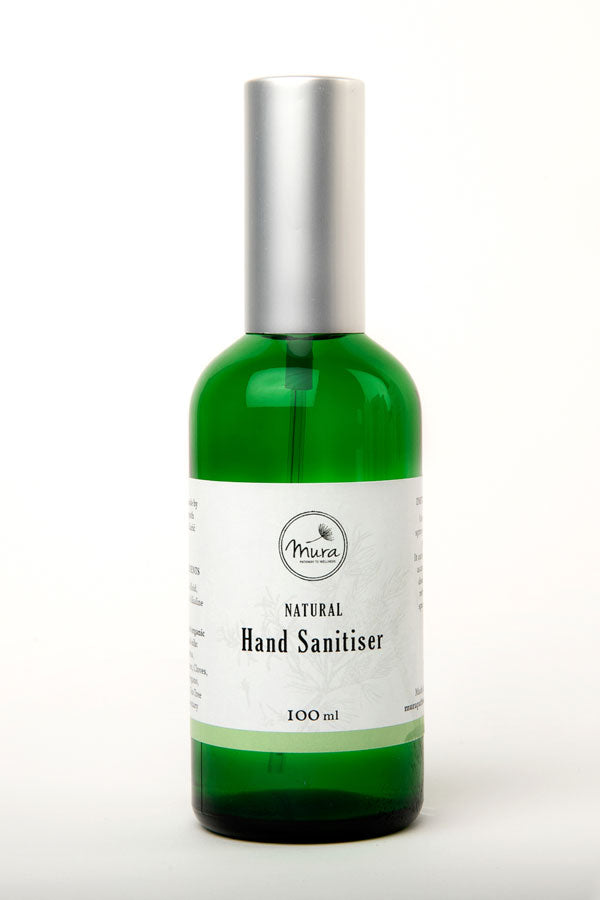 Collapsible content
Benefits of using a Natural Hand Sanitiser

Unlike traditional sanitisers, the use of natural hand sanitisers is that they're more gentle on the skin. There are many different ingredients used in this product that provide various benefits.

Silver Colloid is a powerful antibacterial and antiseptic product as it destroys proteins, making it an effective germ killer.

Cloves Essential Oil has the ability to kill bacteria and act as an anti-fungal.

Cinnamon Oil is often used as a preservative due to its strong antibacterial effects against strains of bacteria and fungus which are traditionally difficult to treat.

Eucalyptus Oil is both anti-inflammatory as well as anti-microbial. Not only does it contain compounds which kill bacteria, it may also be anti-viral and anti-fungal making it a great natural ingredient for sanitisation.

Lemon Oil, as with many of the other oils mentioned above, has been found to be effective against various strains of bacteria. It also contains significant antioxidant levels, keeping your skin healthy and bright.

Oregano Oil is considered one of the most effective of the essential oils when it comes to killing off germs. Aside from being a strong antibacterial, it also has anti-inflammatory effects, making it a beneficial natural alternative to harsher alcohol-based sanitisers.

Rosemary Oil has been established as an antibacterial, being particularly effective in hindering bacteria responsible for causing food poisoning.

Tea Tree Oil is believed to contain compounds which give it anti-viral, antiseptic, and anti-fungal properties, warding off bacteria including (but not limited to) Escherichia coli (E. coli) and Staphylococcus aureus (S. aureus) which are responsible for causing food poisoning and skin infections.

Pine Oil has moderate antimicrobial activity. It also helps to reduce pockets of inflammation, and may promote the healing of minor skin injuries.
Excellent product
My health was upset by frequent use of alcohol-based sanitisers, so I was very glad to discover Natasa's product. It smells good, doesn't dry the skin and does what it's meant to do, without harm. Thank you!
Smells divine - an absolute pleasure to use.
I keep one of these in my handbag, in my car, by my work computer. It truly makes your hands feel clean. A God-send in replacing other more conventional supermarket sanitisers.
Organic

We only use the finest
natural ingredients.

Recyclable

All packaging is recyclable and eco conscious.

Cruelty Free

Our entire collection is vegan and cruelty free.

Hand Blended

All of our products are made in small batches for quality control.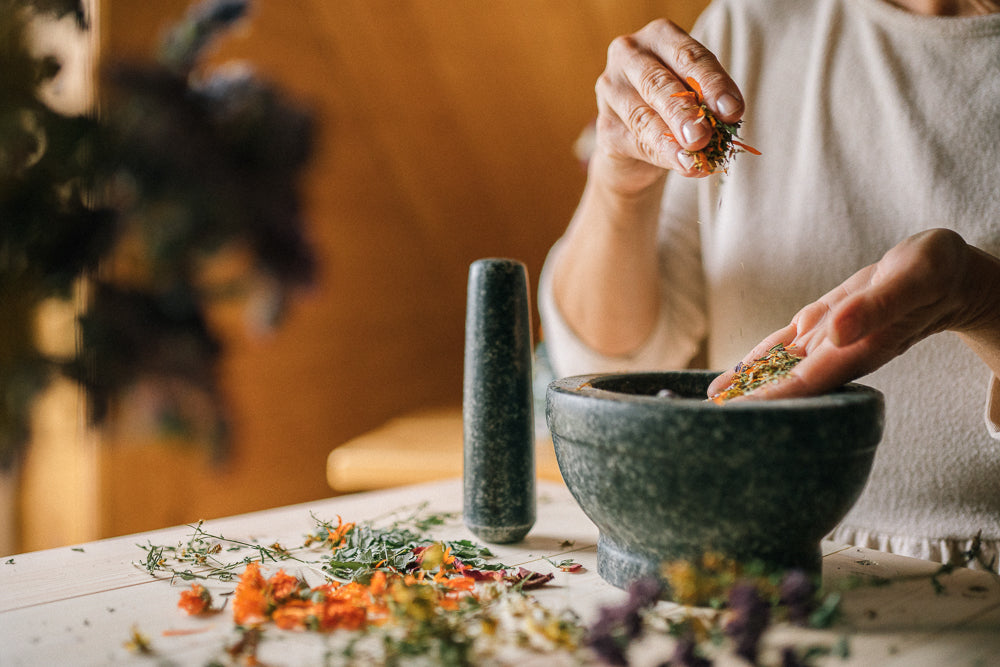 Organic ingredients
We always choose the finest natural ingredients, then expertly blend them to benefit your overall wellness.
You will never find fillers, flavour enchanchers, artificial colours and sweeteners in our products.