Regular price
Sale price
$24.00 AUD
Unit price
per
Sale
Sold out
Our hay fever tea blend combines herbs traditionally used for their antihistamine properties, making it a useful tool to ease the symptoms of hay fever if regularly consumed before and during the sneezing season.
These herbs are also cleansing for the kidneys and lymphatic system, rich in iron and other minerals, making them a wonderful immune support all year round.
Hand-blended loose-leaf tea by naturopath Nataša Zaric
Made in Canberra
Packaged in bio-degradable cardboard and cellulose-based natural cellophane
Available in 50g
Share
Ingredients

All Certified Organic Ingredients: Nettle, Elderberry, Eyebright, Golden Rod and Gingko Biloba.
How To Prepare

Use 1 teaspoon of tea for 1 cup of boiling water.
Steep for 5-10 minutes. Steeping time depends on the desired strength.
Add lemon and/or sweetener of your choice.
Drink 2-3 cups per day for best results. This tea can be enjoyed warm or cold.
Shipping

We are shipping orders in 1 to 2 working days.  Express orders placed by 1pm AEST are sent same day. Once your order has shipped, it will arrive in 2 to 7 days depending on your destination.

For more details, read our Shipping Policy
View full details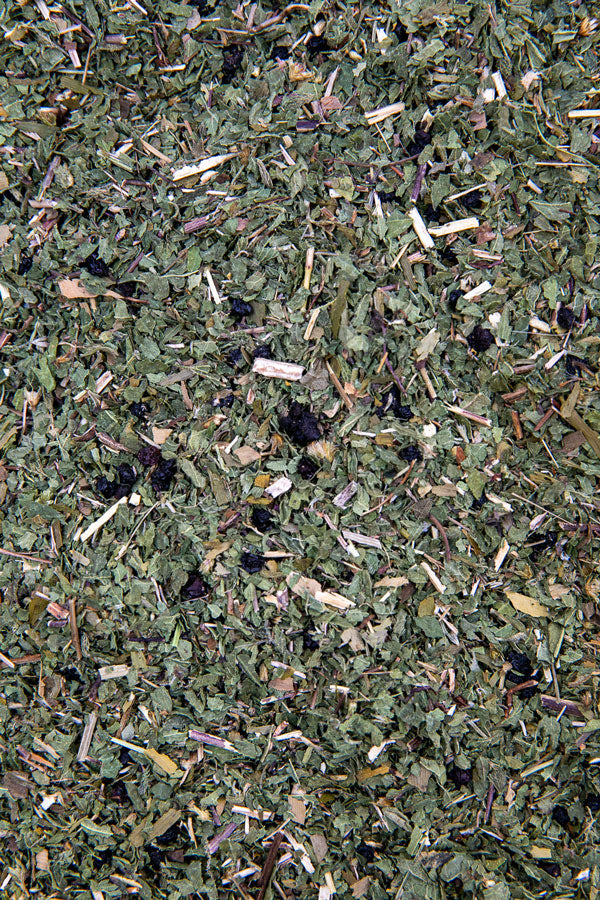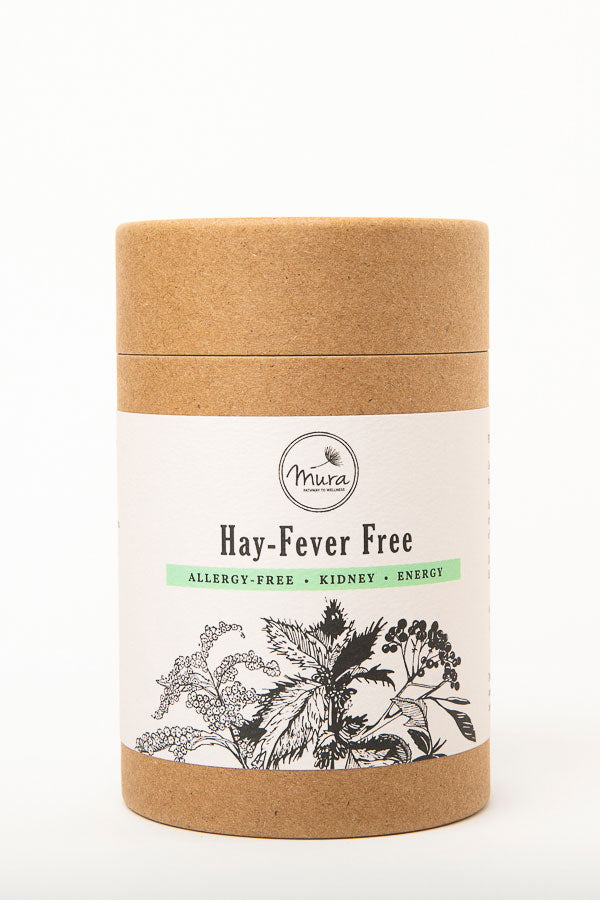 Hay Fever Tea: Frequently Asked Questions
What's in the tea that makes it so effective for allergies?

Nettle leaf is the humble stinging nettle known as a widely spreading weed and many herbalists' favourite herb! It has been well known for centuries in European herbal medicine as a rich source of nutrients to help with weakness, and fatigue after prolonged illness for recovery, nourishing kidneys, helping to metabolise proteins, and assisting with allergies, urticaria and much more.

Elderberries are rich in antioxidants and minerals and have immune-enhancing, antiviral and histamine-calming properties — providing an effective all-round remedy for allergy sufferers of any age.

Eyebright is a wonderful herb for clearing nasopharyngeal catarrh, clearing inflammation from eyes, sinuses and throat, and nourishing mucous membranes. Besides hay fever, eyebright assists in all upper-respiratory and eye infections.

Golden Rod is a traditionally used herb in Europe, making its way even to modern western medicine. This widespread yellow-flowered plant has been successfully used to calm allergies, especially the ones with red, watery eyes, which are known for cat allergies. It's a wonderful urinary helper, especially in bacterial infections, both acute and chronic. It is ideal for that tired, worn-out feeling which often comes from exhausted kidneys.

Ginkgo Biloba leaf has been widely known for its benefits for memory, blood circulation and promoting healing. It also has a significant effect in managing allergies due to the therapeutic compounds called ginkgolides, effective anti-oxidants, anti-inflammatory substances, and seven naturally occurring antihistamines.
Does herbal tea really help with hay fever?

Through many client testimonials over the last nine years, we can confidently say, yes it does! The extent to which hay fever tea helps will depend on other factors such as your lifestyle, body constitution, and severity of the condition. Address these issues with your health care professional and use hay fever tea alongside their advice for optimal results.
How often should I drink hay fever tea during sneezing season?

You can enjoy 3-4 cups of tea daily, hot, warm or cold.
Must have it if you have hay fever
This tea definitely help reduce my son hay fever symptoms.
Excellent
Excellent tea!!!
The herbs in the tea really help relieve my hay fever symptoms.
Hay fever free
Anyone suffering hay fever, this product is amazing! Must try!
Organic

We only use the finest
natural ingredients.

Recyclable

All packaging is recyclable and eco conscious.

Cruelty Free

Our entire collection is vegan and cruelty free.

Hand Blended

All of our products are made in small batches for quality control.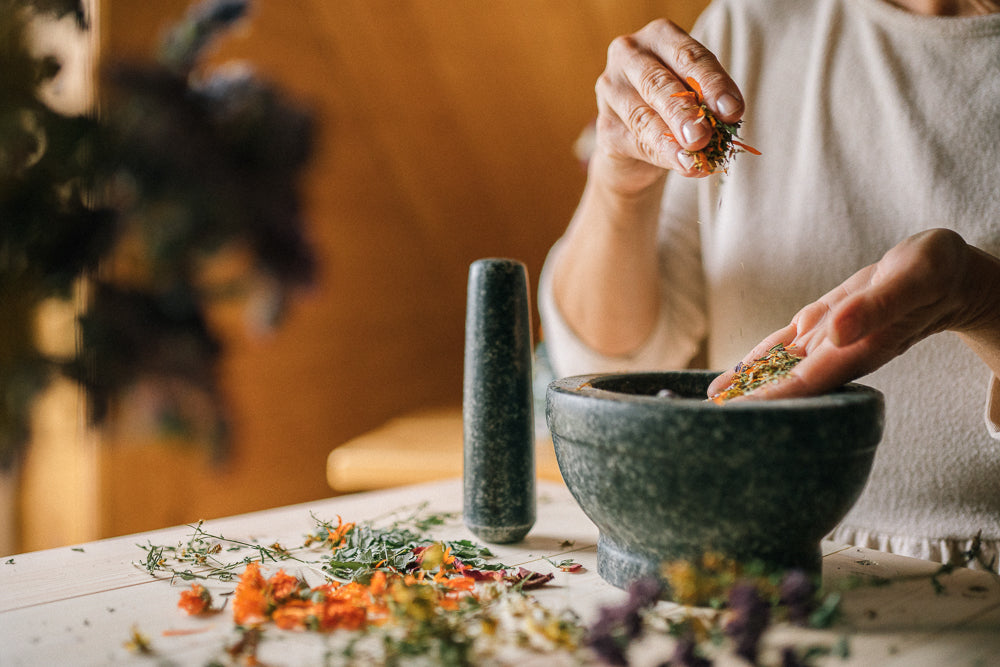 Organic ingredients
We always choose the finest natural ingredients, then expertly blend them to benefit your overall wellness.
You will never find fillers, flavour enchanchers, artificial colours and sweeteners in our products.