Regular price
Sale price
$24.00 AUD
Unit price
per
Sale
Sold out
Transport yourself to the fragrant fields of the French countryside with this organic, high-quality French Earl Grey Tea.
Calming and delicate, this tea is infused with bergamot orange rind, organic lavender and rose petals for an aromatic delight.
This tea will help boost your immune system, improve focus and clarity, protect oral health and increase energy.
Enjoy it black or with your choice of milk.
Hand-blended loose-leaf tea by Naturopath Nataša Zaric
Made in Canberra
Packaged in biodegradable cardboard and cellulose-based natural cellophane
Available in 60g
Share
Ingredients

All Certified Organic Ingredients: Earl Grey Black Tea Leaves, Lavender and Rose Petals.
How To Prepare

Use 1 teaspoon of tea for 1 cup of boiling water.
Steep for 3-7 minutes. Steeping time depends on the desired strength.
Add milk of your choice and/or any sweetener.
Shipping

We are shipping orders in 1 to 2 working days.  Express orders placed by 1pm AEST are sent same day. Once your order has shipped, it will arrive in 2 to 7 days depending on your destination.

For more details, read our Shipping Policy
View full details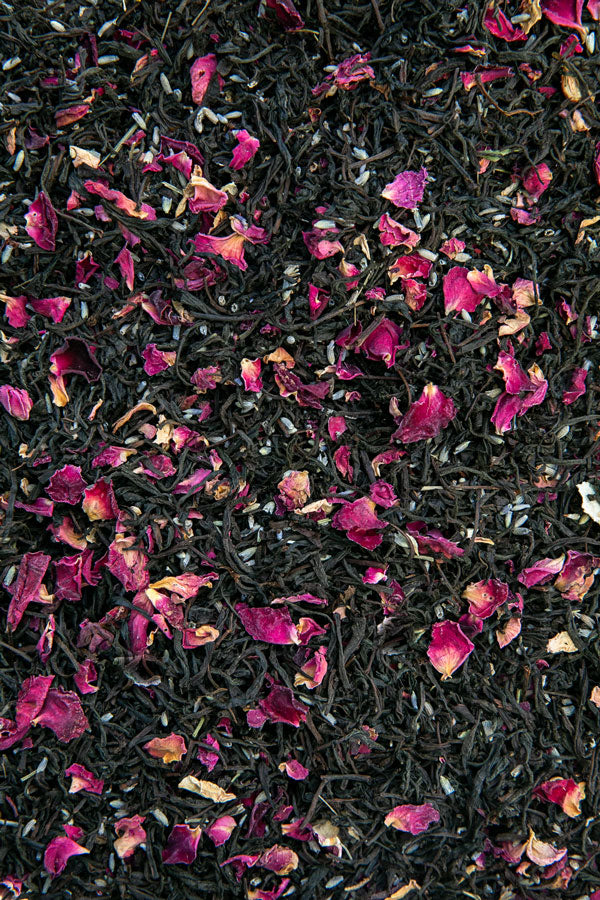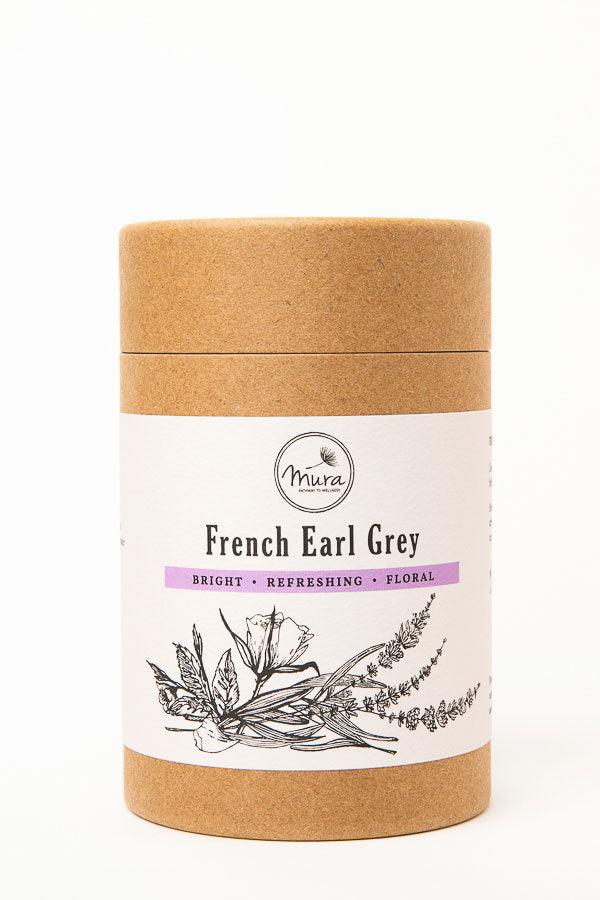 French Earl Grey Tea: Frequently Asked Questions
What makes French Earl Grey Tea beneficial?

Earl Grey Black Tea Leaves are infused with bergamot rind; an aromatic addition known to uplift mood and reduce anxiety. Bergamot is considered the finest of citrus notes and has a long history as a fragrance in food, tea and perfumes. Black tea also contains the amino acid L-theanine, which is known its calming effect. This relaxing combination also supports the immune system and improves energy levels.

Lavender has beautifully scented purple flowers and has been used for centuries as a relaxant for the nervous system. It can help with with anxiety, depression, irritable bowel syndrome and insomnia. It is mostly used in the form of essential oil, and is a valuable addition to tea as it helps calm an overactive mind.

Rose Petals are a fragrant and old remedy used to balance the body and the mind, relax the limbs and calm the senses. Rose Petals are known to enhance mood and reduce depression. They have been traditionally used for nervous tension, headaches and anxiety, and are rich in vitamins A and C.
What's the difference between Earl Grey and French Earl Grey?

There are many varieties of Earl Grey tea. The calming French Earl Grey Tea has the addition of lavender flowers, Russian Earl Grey includes citrus peels and lemongrass, while the South African variety uses Rooibos as a base instead of black tea leaves.
What's the best time of day to drink Earl Grey Tea?

You can drink French Earl Grey tea at any time of day or night. If you're sensitive to caffeine, it's advised you don't drink it close to bedtime.
Do you put milk in French Earl Grey tea?

Whether you add milk to your French Earl Grey tea is entirely personal. Milk will alter the taste of the citrus bergamot, and many prefer to add a squeeze of lemon instead.
Organic

We only use the finest
natural ingredients.

Recyclable

All packaging is recyclable and eco conscious.

Cruelty Free

Our entire collection is vegan and cruelty free.

Hand Blended

All of our products are made in small batches for quality control.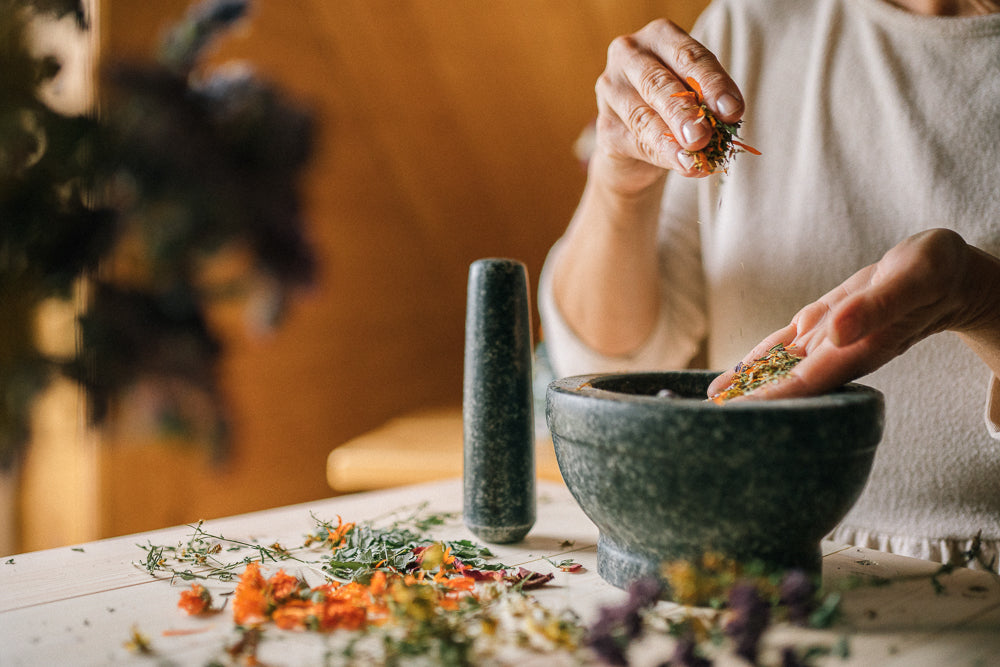 Organic ingredients
We always choose the finest natural ingredients, then expertly blend them to benefit your overall wellness.
You will never find fillers, flavour enchanchers, artificial colours and sweeteners in our products.