Regular price
Sale price
$28.00 AUD
Unit price
per
Sale
Sold out
Uplift and enhance your memory and concentration with Focus Tea.
Enjoy mental clarity with Yerba Mate, a superpower brain enhancer that will boost your energy.
Blended with adaptogenic herbs, this tea for focus will deliver the sharpness you need to think clearly and get things done.
Hand-blended, loose-leaf tea by naturopath Nataša Zaric
Made in Canberra
Packaged in biodegradable cardboard and cellulose-based natural cellophane
Available in 60g
Share
Ingredients

All Certified Organic Ingredients: Brahmi, Yerba Mate, Schisandra Berry, Bilberry, Gingko Biloba and Sage.
How to Prepare

Use 1 teaspoon of tea for 1 cup of boiling water.
Steep for 3 minutes.
Add lemon and/or any sweetener.
Shipping

We are shipping orders in 1 to 2 working days.  Express orders placed by 1pm AEST are sent same day. Once your order has shipped, it will arrive in 2 to 7 days depending on your destination.

For more details, read our Shipping Policy
View full details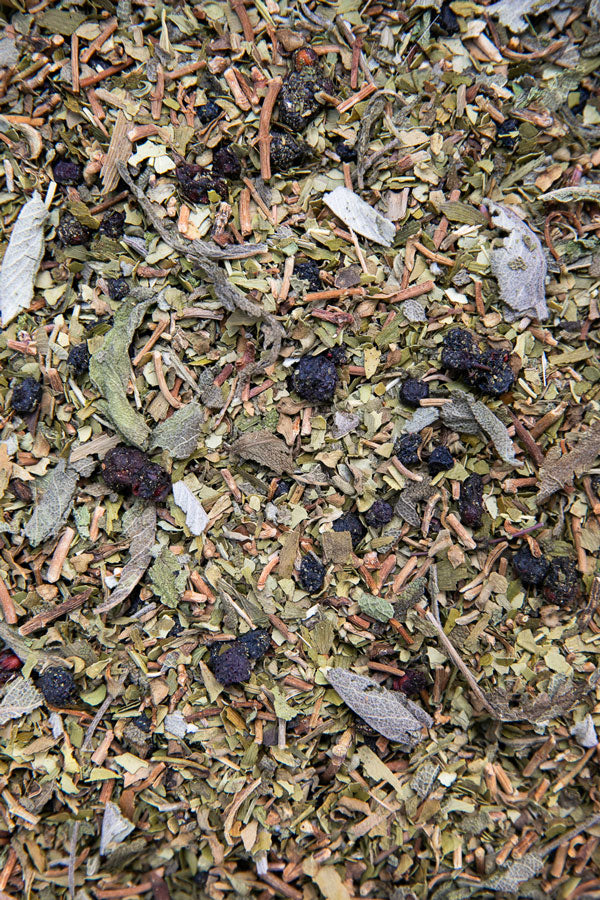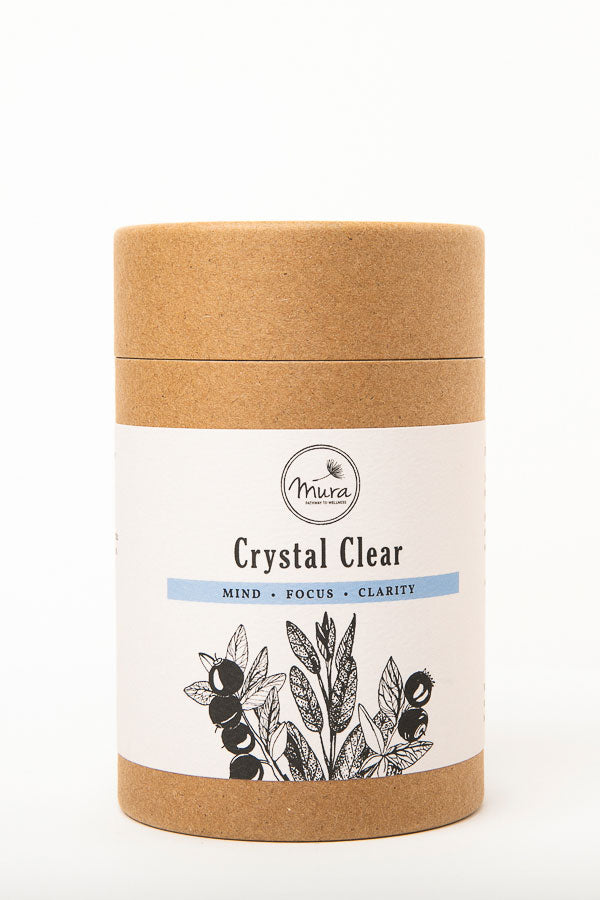 Focus Tea: Frequently Asked Questions
What are the benefits of focus tea?

Focus tea can help your memory and concentration to be sharp and nimble during the day.

This tea for brain function is ideal for improving your productivity, and can help with mental function during times of chronic stress.

Brahmi is a traditional Ayurvedic herb used to enhance the memory. It's been used for improving clarity and concentration, along with supporting people through stress and anxiety.

Yerba Mate is a brain-friendly herb that contains caffeine for an energy boost. This South American leaf is rich in antioxidants and is helpful for increasing alertness and reaction time. It's often used to reduce fatigue and brain fog.

Schisandra Berry is an adaptogenic herb that helps you to cope with stress. Packed with antioxidants, this purple berry can help to improve energy and mental clarity.

Bilberry is an antioxidant-rich berry that helps to protect the brain and improve memory. It also helps with eye function, making it a perfect support for those who spend long hours at a screen.

Gingko Biloba helps to improve circulation to the brain, and is often used to support focus and concentration. It's one of the oldest plants in the world, Ginkgo may improve memory and assist with conditions such as dementia and Alzheimer's disease.

Sage is packed with potassium, zinc and calcium, along with antioxidants that can support memory and cognitive function. It can increase calmness and a sense of wellbeing.
Does focus tea contain caffeine?

Focus tea contains Yerba Mate, which does have caffeine in it.

A cup of Yerba Mate contains less caffeine than a standard cup of coffee, but if you're sensitive, we recommend you don't consume this near bedtime.

Caffeine is a known boost for focus and concentration.
Does focus tea have any side effects?

This tea is contraindicated in pregnancy as it contains Schisandra berries and Sage leaves that may stimulate uterine contractions.

On a positive note, drinking focus tea might have the side effect of being more alert and productive during the day!
What tea makes you focus?

There are many reasons for poor focus, including chronic stress, too many commitments, and fatigue.

Herbs that support your focus will either work directly on brain function, or indirectly on your nervous system and adrenals.

Focus Tea contains a carefully selected blend of herbs that address brain health, adrenal health and wellbeing of the nervous system.

Together, this blend supports your brain function and allows you to enjoy better memory and concentration.
Fantastic for office work
Instead of that third or fourth coffee in the afternoon when doing desk work, I find this tea keeps me focused & completely avoids the usual slump that comes after. A pleasant and clean flavour which is super enjoyable to drink daily.
Organic

We only use the finest
natural ingredients.

Recyclable

All packaging is recyclable and eco conscious.

Cruelty Free

Our entire collection is vegan and cruelty free.

Hand Blended

All of our products are made in small batches for quality control.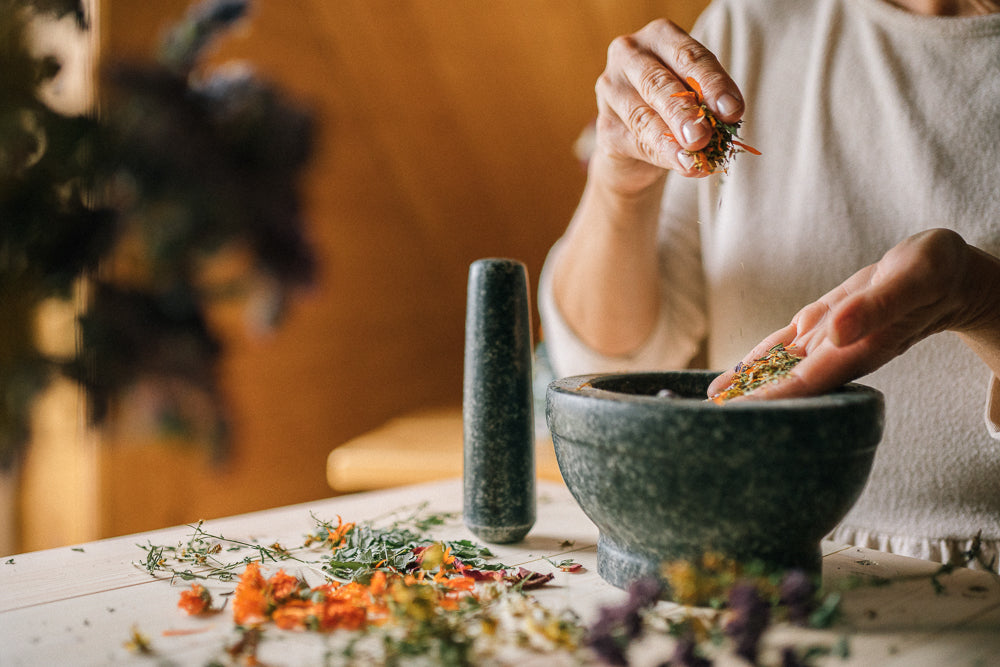 Organic ingredients
We always choose the finest natural ingredients, then expertly blend them to benefit your overall wellness.
You will never find fillers, flavour enchanchers, artificial colours and sweeteners in our products.